Posted by:

Josh Astete
Comments:

0
Post Date:
January 2, 2019
---
Learn the Importance of Writing Web Content for SEO
Josh Astete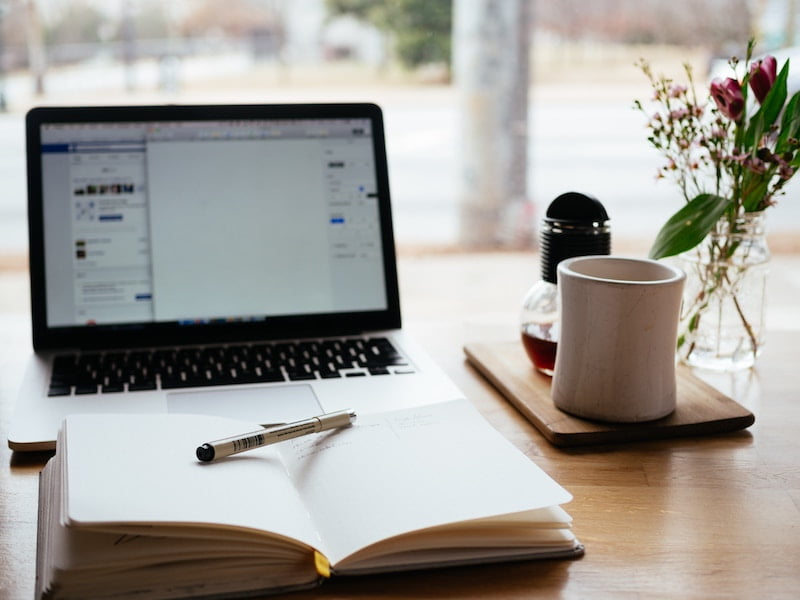 In the modern digital age, it can be hard to find someone not connected to the internet. Many businesses are making the most of the advantages afforded by that digital living.
You'd be hard-pressed to find a successful business that hasn't invested in search engine optimization (SEO). If you run an SEO blog or a business with an SEO blog, you have to know all about how to write SEO content that is unique and high-quality.
Successful SEO targets more than the algorithms behind search engines. You need to balance that with content that engages human users.
The SEO industry is only becoming more competitive, after all. Within the United States, SEO writing has generated around $72 billion in revenue in one year. If you want your web content to stay relevant, it's time to increase your efforts.
Continue reading to learn more about writing web content for SEO that really succeeds in today's online marketplace.
It's True That Your Website Is the Foundation for Your SEO
It can be tricky writing web content for SEO that also engages online users. You know that search engines like Bing, Yahoo, and Google analyze everything about your website.
SEO involves everything from web design to mobile usability. Search engines will analyze the loading time for each web page on the site. They will scan for harmful or meaningless information.
Your website, as a whole, needs to stay in pristine condition if you want your SEO content strategies to work. After all, there are over 200 million active websites on the Internet today. You need to seriously invest in your website, so SEO can keep you high-ranking in search engines.
Don't underestimate the importance of a highly functional, engaging website. Optimizing it first ensures your tailored SEO content succeeds in boosting your online presence.
Make sure you're educated in these behind-the-scenes SEO strategies. Then, you can move toward writing SEO content that really attracts avid readers.
You Have To Write Content That Users Want
Don't forget, though, that search engines aren't going to be the only ones reading your SEO content. People are going to be on the other end of that content, too. You need to give these people a reason to read your SEO content in the first place.
Perhaps your SEO content provides useful information. Your SEO blog might revolve around entertainment and humoring readers. No matter what your blog's purpose is, the only successful SEO content is that which marketed to real people.
Consider that search engines do consider how long users stay on a specific website. If a consistent number of users spend a lot of time on your site, you'll only boost your ranking. Getting to the top of that search engine list of results comes down to genuinely engaging human users.
Writing SEO web content that users what is similar to branding. Why do people want or need to visit your website? What benefit will it bring to them?
Engaging, relevant, and useful content is the best way to make the technical SEO strategies thrive. Plus, it's a good idea to update that high-quality content on a regular basis. Your site's SEO ranking will really take off when more and more users visit it often.
Develop a Sensible Content Strategy
In order to excel at writing SEO content, you need to make a plan. You'll need a targeted content strategy to engage and connect with your target audience.
SEO content, as mentioned above, needs to serve a specific purpose for readers. Consider your content strategy as a plan for the topics you want to cover in the near future.
You should have some general idea of the articles that will draw in readers. Start by writing down a list of twenty to thirty titles you think are sensible for your site. When you have a list that somewhat satisfies you, sees if you can organize them.
Are there groups of topics that could be categorized. Are some topics more time-sensitive than others?
Next, you need to think about how often you're going to post. In other words, you need to think about how much time and energy you're willing to dedicate. Remember that the more you invest in perfecting your SEO content writing, the more you'll profit.
It's important to note that quantity is important for successful SEO strategies. This, though, does not mean you can sacrifice quality. Make sure you establish a routine of regular SEO content you are ready to publish and promote.
Research Keywords Directed at Your Target Audience
Once you have a better idea of the kind of content you'll be writing, ask this next question. Do you know exactly what your potential readers want and need? Do you even have a good idea of who those potential readers are?
It's crucial that you aim your tailored SEO content directly to a consumer base that wants it. Don't be afraid to do plenty of research to discover your ideal blog audience.
For example, you can use social media to see what consumers are saying about topics you'll be writing about. Social media networks are, in essence, small versions of search engines.
Searching for common keywords on them can give you a good idea of what interests users. After all, there are almost 3.2 billion people using at least one social media network. If you can find your niche, you can use its popular topics to boost your own blog's SEO.
You know that you have to strategize using keywords as an SEO content writer. When you have the keywords and phrases you want to use for SEO, you need to know how to use them.
The Structure of Writing Web Content for SEO
If you're ready to write engaging, strategic SEO content, there's something to consider. You need to make sure you can really make the most of keywords and key phrases.
Remember that SEO content excels when its audience is really engaged. They are reading that article for a purpose.
That's why most successful SEO blogs feature lengthy, well-developed articles. They're often at least two thousand words long to adequately cover a topic.
Keywords are placed in common areas that successfully increase your site's SEO rank. Each keyword needs to be featured once in the title, a heading, an image tag, within the body, and in the meta description of the web page. It's important to follow these details to be "seen" by search engines.
Make the Most of All SEO Resources Available
The good news is that there are plenty of SEO software solutions available to assist you. Note, though, that you'll still have to do the heavy lifting. Writing SEO web content is a human's job.
Still, you could really benefit from taking advantage of SEO technologies. For example, there are SEO extensions for browsers to analyze and track successful SEO.
Sneak Peak: We compiled a list of our favorite SEO extensions for Chrome. The List includes: BuzzSumo, SEOQuake, Evernote Web Clipper, Keywords Everywhere, And more … Check out the full list today!
At the end of the day, a successful SEO content writer needs to be resourceful and dedicated. The world of SEO is still shifting, so it's important to stay on track of trends in the business.
Track the Successes – and Failures – of Your SEO Strategies
Becoming an expert SEO writer is a matter of dedication. Are you willing to continue to grow and develop your SEO skills? Are you aware that the best practices in SEO can always be improved?
You settle for getting a small boost in online traffic when you write good SEO content. Instead, you could aim for cultivating a genuine online following. Your SEO success could bring you all kinds of other success in the real world.
No matter what reason you have for perfecting your SEO content, take the time to do it right. Use metrics to measure and track the success your ensuing SEO content gains. Allow yourself to improve your own SEO writing skills with the information you gather.
Do this by taking advantage of systems like Google Analytics. This system measures quantifiable SEO results.
For example, it will tell you how many clicks a certain article gets. It shows a lot about the site like how many viewed it, how they viewed it, and how long they viewed it. Get real data telling you what works best to reach your SEO content strategy goals.
Invest in Your SEO Strategy with a Free Audit
Writing web content for SEO has a lot of ins and outs to navigate. If you're ready and eager to become an expert, you need all the help you can get. You need to make the most of any and all resources available to guide you.
Don't be afraid to continue educating yourself on all the best SEO practices. Don't be afraid to invest in making the most of all the tools that can benefit your goals concerning SEO.
We know how important it is to take advantage of resources that will enhance your SEO content. That's why we offer a free SEO audit for your web content. We encourage you to check it out soon to truly optimize your skills in writing web content for SEO.