Posted by:

Josh Astete
Comments:

0
Post Date:
December 20, 2018
---
The 10 Best SEO Extensions For Chrome You Need To Download Now
Josh Astete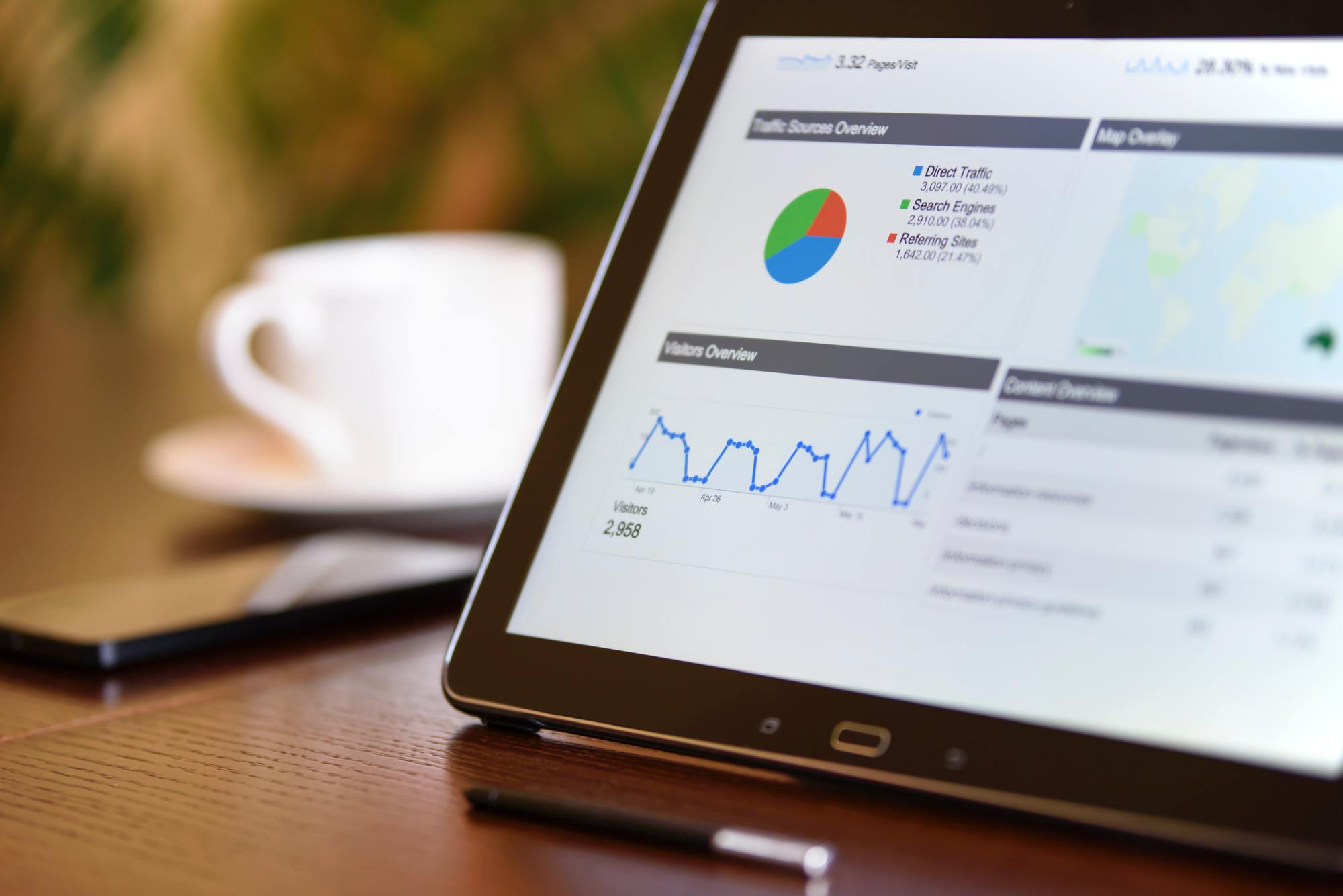 The Google Chrome web store offers a whole host of tools at your disposal. They are all aimed at making your life on the web a little easier by allowing all your tools to live in one place.
However, just heading over to the Chrome library without any direction might seem like a daunting task. Extensions range from the practical to the just plain silly. With so many choices available, it can be a real challenge to separate the gems from the junk.
In this article, we'll share 10 of the best SEO extensions for Chrome that you'll want to add to your web browser right away.
Ask our SEO Experts: FAQs on the Best SEO Extension for Chrome
Q: What is the best SEO extension for chrome?
A: There are several great Chrome extensions that will help you level up your SEO game. Here are our top extensions:
BuzzSumo
SEOQuake
StayFocused
LinkMiner
Keywords Everywhere
Page Analytics
Google Tag Assistant
Evernote Web Clipper
Redirect Path
Grammarly
1. BuzzSumo
The BuzzSumo plugin is one of the most popular SEO extensions for Chrome. Users can look at details like the total number of social media shares for any given web page without logging into the full program.
Additionally, this Chrome SEO toolbar extension allows you to see who posted about your content on Twitter, Facebook, and more.
While most of these details are made available through the BuzzSumo website, having information about backlinks, shares, and other pieces of "buzz" makes it easy to get a snapshot of how your content is doing at any given time.
2. SEOQuake
SEOQuake is a free Chrome plugin that allows you to conduct an on-page SEO audit in the click of a button. This tool shows a range of SEO metrics, from your Alexa rank to your Google position, Facebook likes, onsite optimization and more.
Features like the SEObar provide an instant snapshot of any web page you're browsing, giving you the ability to conduct a low-key competitive analysis.
Other notable features include the tool's keyword analysis, which provides a structured report of all keywords found on the page. This makes SEOQuake one of the best SEO extensions for Chrome, so give it a try.
3. StayFocusd
Okay, staying focused isn't exactly limited to SEO marketing types. It's important for anyone who spends significant time working on the web and has problems staying off of their favorite blogs, fantasy football sites, or whatever their digital vices may be.
Enter StayFocusd. This plugin, though a little unusual, is one of the best SEO extensions for Chrome. It allows you to easily block the sites that are hard to avoid while leaving the useful ones accessible.
4. LinkMiner
Building links that point back to your site is essential to a well-rounded SEO strategy that will perform. The process is often time-consuming without the use of a handful of SEO tools or experts at your disposal.
That's where Link Miner comes in. One of the best SEO extensions for Chrome, Link Miner shows you backlink data and social media metrics for any page. Better yet, it reveals broken links at the click of a button.
From there, you can download a report onto a CSV file and then build links more efficiently.
We like LinkMiner for its ability to take a lot of the legwork out of building a backlink strategy. These little things, such as combing through your website and your competitors' sites in search of opportunities, really put a wrench in productivity.
5. Keywords Everywhere
SEO and keywords: some things in life are meant to go together. Keywords Everywhere gives you an in-depth look at this important metric, highlighting the search queries your target audience is looking for.
This tool is more convenient than logging into Google's Keyword Planner and still provides an accurate look at search volumes, which is something increasingly hard to come by.
Keywords Everywhere works by pulling data from Google Search Console, UberSuggest, and Google Keyword Planner, providing approximate search volumes for given terms. From there, SEO professionals can discern which queries make the most sense to explore for their content.
With this tool, you'll be able to access data in two ways:
First, by clicking on the extension icon in your toolbar. The add-on will then open in a pop-up window that shows you the search volume and cost-per-click for all keywords. You also have the option to bulk upload those keywords into a CSV file.
The other way you can use this tool is by visiting any supported website. Google anything with keyword volume, and when the search results come back, you'll see the keyword metrics directly under the search bar.
That said, this app shouldn't be used on its own for major keyword research projects. It's more useful to check search trends and find inspiration for your posts.
6. Page Analytics
Page Analytics makes our list of best SEO extensions for Chrome for its convenient insights.
This app allows you to get Google Analytics (GA) data in real time. If you're logged into GA, you can check the metrics from your account without having to look at the full website.
Within Page Analytics, you'll be able to see a variety of metrics. For example, you'll see things like unique page views, average time on page, bounce rate and other factors.
This tool makes it easy to figure out if you're providing real value to your readers. Plus, you don't have to dig through Analytics to determine whether people are bouncing away from certain pages or not clicking on certain headlines.
Long story short, you'll be able to take these insights and correct poor performing content before it festers into a larger problem.
7. Google Tag Assistant
Why is this one of the best SEO extensions for Chrome? Tag Assistant shows webmasters whether their Google tags are working properly – without needing to rifle through your code.
Well, this essential extension will look at Google Analytics, AdWords Remarketing and Conversion Tracking, Google Tag Manager, and Doubleclick Floodlight. From there, you can diagnose and troubleshoot issues with your GA account right from the extension.
Additionally, Tag Assistant can identify missing or broken tags, and more. Essentially, it spots all those tiny details that fly under the radar.
The chrome SEO toolbar extension makes SEO and AdWords audits much easier and ensures that tags are properly working. This way, your marketing team will have access to all the right info.
8. Evernote Web Clipper
Evernote is an essential tool for anyone who needs to keep their digital life organized.
Are you creating content for the web or need to keep tabs on competitors? In this case, you're probably bookmarking a lot of pages, pasting links into notepads, and losing key pieces of information.
The Evernote extension allows users to clip links and pages to be shared across teams for collaboration. Essentially, you're able to curate your own digital library full of competitor insights, and blog posts you love – and keep all those SEO articles in one place.
With the Evernote Web Clipper extension, users can save things they find on the web for later – no more copy and paste. Plus, clipped content doesn't expire. If a link ever turns up a 404 redirect, you'll still be able to access that inspirational piece of content.
9. Redirect Path
Maybe not the most glamorous issue facing SEO pros, but an important one nonetheless: redirect errors.
You can't always the spot errors and redirects plaguing your website(s), but when visitors find them, it's a bad look. Redirect monitoring is a key element of SEO, and Redirect Path is a plug-in that reveals all redirects from the URL you enter all the way to the final link.
One of the best SEO extensions for Chrome, this tool identifies 301, 302, 404, and 500 HTTP error codes. It also spots Meta and JavaScript redirects. The app highlights issues you might otherwise not know about.
10. Grammarly
Grammarly is a real boon for anyone who writes content online. The tool checks for proper grammar, spelling, and quality concerns like overused words.
The desktop application makes it easy to drop in large blocks of text for editing. The Chrome SEO toolbar extension checks your work while you edit blog posts in WordPress, draft an email, or create social media posts. This way, you'll never be stuck using the wrong "there/their" or forgetting those essential commas again.
SEO professionals can't afford errors in their work, and for that reason, Grammarly's tool is one of the best SEO extensions for Chrome on the planet. Trust us, this one is a real lifesaver for content creators worldwide.
Beyond the Best SEO Extensions for Chrome
Chances are that your web browser is loaded with Chrome SEO toolbar extensions. Hopefully, most of them make your SEO life a little easier on a day to day basis.
Give these best SEO extensions for Chrome a spin and find out which ones work best for your needs! This could make the difference between a successful project and a failed one. It's time to work smarter, not harder.
Whether that means staying on task, spell-checking your Tweets or monitoring your keyword performance, extensions are becoming an essential addition to the content marketing toolkit.