Posted by:

Josh Astete
Comments:

0
Post Date:
December 26, 2018
---
What is SEO and How do You Become an SEO Expert?
Josh Astete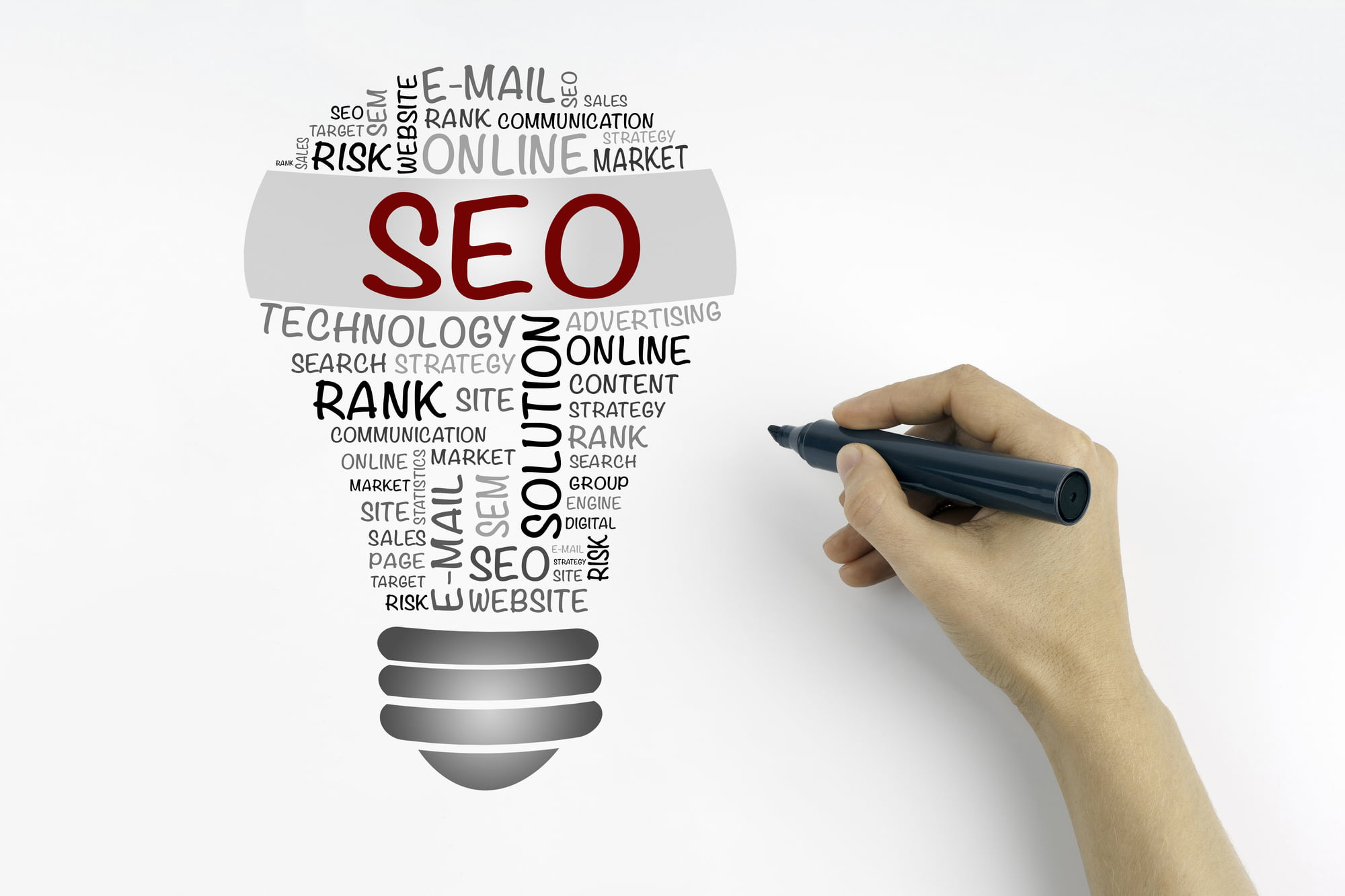 If you're reading this article, you have asked yourself, "What is SEO?"
Our goal is to answer that question and provide you with the fundamentals of SEO so that you can implement top ranked keywords on your website and take your business to the next level.
Let's start with the basics in SEO training. What is SEO and why do you need it?
What is SEO?
SEO is short for Search Engine Optimization and is a digital marketing tool that focuses on growing visibility organically. This is done through search engines like Google, Bing, and Yahoo.

When people ask, 'what is SEO', the best answer is, "SEO is more than just appearing on a search engine." If that was the case, then once a company made their google my business account, they would be good to go.
SEO is all about optimizing your website in a way that is easily searchable to current and potential customers. This is done most often through top industry keywords, links to your website on other company's pages and adding videos to your website as well as on other forms of video platforms like YouTube.
Sometimes the simplest of changes to your websites format can make a difference in its ability to be searched.
Why is SEO Important?
Here are our top 4 reasons why SEO is important in 2019:
Many consumers will only look at the first 5 suggestions that pull up in a given search. Is your company one of the first 5 results today? If the answer is no, this is why SEO is important — a sound strategy can get you there.
Improving the user experience is very important when trying to maintain consumer loyalty. SEO is great for the usability of a website overall, therefore increasing consumer satisfaction.
Trust is huge. Users trust search engine results and customer reviews.
Getting people to post about your company on social platforms is a great way to grow your business. Consumers who find your website through Google or Yahoo are more likely to promote it on Facebook and Instagram.
Why Do You Need SEO?
Although it is a powerful tool, social media is not be the main platform directing visitors to most websites. It is possible that your company has had a lot of success from social media and are continuing to see growth — that is great!
However, the reality is if you want to receive new potential customers, you need to be searchable on the search engines.
Here are a few reasons why:
To Remain Competitive
As a consumers primary navigation tool, search engines are very powerful for your business. They lay out the competition right away. If you were to search "Clothing stores near me", you will see at least different 25 clothing companies pop-up.
This will lead you, as the consumer in this example, to have the option of deciding which store to go to.
As the business-owner, you want to pop up on the first page of the search engine at a minimum, making it to the top three is ideal.
To Increase Website Traffic
Where are you getting your new customers? Referrals are a great source for many companies, but they do not bring consistent revenue, especially if the product or service you sell is not something many customers need on a monthly basis. SEO provides high search value for your company. It can bring in more traffic than any other source.
SEO is Cost-Effective
Other digital marketing efforts like PPC, social media marketing and email marketing all cost money. Just buying the platforms alone to accomplish this can be costly.
Editing your website to fulfill SEO keywords provides a high ROI and does not cost anywhere near what other marketing strategies cost. While other marketing strategies may drive revenue, their initial costs are very high.
To Keep Up With the Times
In 2011, social media marketing was known as the mainstream method for conducting research online. It is still a great leveraging tool today, but additional SEO strategies and hacks are more successful than ever before.
Having a general understanding of how to even answer the commonly asked question, "What is SEO" will help you be able to more effectively stay up to date with the strategies that will help you succeed.
Time to Implement
When someone asks you, "What is SEO?", hopefully, now you can pass on some knowledge. But before we move on to how to become an expert, we want to leave you with some final tips:
Look up some SEO keywords that you feel are relevant to your industry.
Ask yourself what are your customers searching for when looking for your products or services.
Ask friends and family to run a search in Google if they were looking for your products or services.
Finally, utilize Google Keyword Planner to find keywords that are relevant to your website.
Now that you can answer, "What is SEO," you are on your way to becoming an SEO expert. Keep reading to learn how!
How to Become and SEO Expert
With the average small business devoting $75,000 a year to digital marketing efforts, everyone is looking for a way to cut down on their budget.
Without a good understanding of the returns you should expect from digital marketing, it can be tempting to overspend in the wrong places. Not everyone is an SEO expert, but that shouldn't stop you from trying to become one or learning how to become an SEO expert.
Where to begin
Knowing how to optimize your site to be ranked highly by search engines will allow your site to appear high in your potential clients' search results.
Search engines rely on a tool called a web crawler that travels around the internet in an attempt to index every single site. Sites are ranked for their keyword usage, loading speed, reputation, and image quality among other things.
If you're ready to take your search engine results up a notch, follow these 8 tips to become an SEO expert and get ahead of your competition.
1. Do Your Research To Become An SEO Expert
Unless you know your baseline, you won't know what is needed for improving your SEO ranking.
An SEO expert would start with a preliminary assessment, similar to a "before" photo someone would take before starting a new workout routine. By assessing where you're today, you can begin to gain traction by making up for the elements you're lacking.
Start by simply searching for your own company. Search without the brand name or any identifying information. Start as generic as possible and see which of your competitors rank ahead of you.
For example, if you have a plumbing company in Chicago, start with basic searches such as, "Chicago plumber," "emergency plumber in Chicago," "Plumber near me," or "plumbing repair in Chicago. Then, make a list of the searches and document which searches your competitors are consistently getting the top ranking for. This will become your keyword hit list.
You can easily set Google Analytics to give you some basic information on where you and your competitors stand. Think of this as a jumping off point and don't be discouraged if you've got room to grow.
2. Use Keywords And Stay Local
Search engines love to give results that are locally relevant to users. If you type "pizza" into a search engine right now, you're likely to get a list of the closest places that deliver pizza in your area.
That's because search engines use user data, GPS information, and any account information they can find to localize searches. Their research has shown that when users search for certain keywords, they want the most local response.
To become an SEO expert, you need to know what the most important keywords are for your industry. More than likely, they're the ones that kept returning results from your competitors that were established in Step 1. If you're not using the keywords that your competitors are, you're going to be behind.
Get one step ahead of them by going as local as possible. You can build a strong foundation for your business by taking over the local market. Use city names, county names, neighborhoods, and even important landmarks.
When someone searches for products or services like yours in the nearby area, you want your brand to be the first result. You'll become synonymous with the region and start building a dedicated following.
3. Get Blogging
Every SEO expert out there knows how important it is to have a blog for your brand.
Blogging helps you to communicate to both current and potential customers. If you can show your customers new ways to use your products and services, you can give clients valuable information while doing a soft sell. Clients will trust that you've got a lot to offer once you give them a little peek behind the curtain.
Blogging helps you stay relevant. The more often you post blogs to your site, the more often your site will be updated. Search engines like to return search results from sites that have lots of regular updates in order to show users they're relevant.
Blogging gives you new content to share. You can make a splash on social media with a clever and informative post.
You don't even have to stick to writing in your blogs. Add photos or videos to show potential clients what you've got in the pipeline. Preview new products and start building the hype for your products now.
4. Use Internal Links
In your blogs, you should be linking to both reputable sites and your own site.
Linking to reputable sites shows that your information and data is researched and relates to other important information on the web. Since the web is still based on the concept of interaction and networking, linking to other sources is highly rated by search engines.
Have you ever been on one Wikipedia article only to link to another, then another, until you forget why you were on in the first place? This concept is valuable to search engines and shows how much value your site has to offer users.
Link to your own site when you're writing about products or referring to previously written posts and information. This allows users to dive deeply into the information that you've provided. The more time that users spend digging through the information on your site, the higher you'll rank.
Pro-Tip: If you've got lots of old posts up, take the time to double check how they're doing. Use a broken link checker tool to check out the health of your old links.
5. Make a Strong Sitemap
A sitemap is the first thing that a web crawler will check out to ensure that your site meets its criteria for quality. A well-designed sitemap will increase your search engine ranking.
"What the heck is a sitemap?"
Your sitemap should be a page listing all the other pages on your site and including links to each one. It takes care of some of the preliminary work for web crawlers and shows that you're on your way to becoming an SEO expert.
Pro-Tip: When building your site map, make sure to abide the "three-click rule". If it takes more than two clicks to get to any of the most vital data on your site, it's too buried. You need simplified menus and a simplified structure to please search engines.
6. URLs Make It Easier
Your URLs matter when you want to be an SEO expert. A URL that reads something like "yoursite.com/123xyz/index.html" won't be able to aid search engines as to whether or not your site has what users are looking for.
You need to have something like "yoursite.com/ten-ways-products-make-cooking-easier". This way you're showing that your page has information that relates to cooking and the products or services you're selling.
The more specific your URL gets, the better search engines can direct users to you.
When you see a descriptive and user-friendly URL in search results, you get a verification that you're getting the information you're looking for. Searching for information can be grueling. It's nice to know that a site admin wants to make life easier for you.
7. Use Your Image Descriptions
Search engines can find important keywords in places other than the standard text elements scattered throughout your page. You can use the title element for each of your images or media files to add keywords. Use local keywords and relevant terms and you'll come up in even more than typical text searches.
A true SEO expert knows that even the titles of your image files matter. When your camera takes a photo, it usually titles the photo "XYZ123.JPG" or something like that for its own internal organizing purposes.
Change the file name to "spaghetti-with-meatballs.JPG" or something relevant to your products and services and you'll appear in more searches. Make it simple but descriptive and you'll improve your own organizing structure and improve your SEO ranking.
8. Create Great Content
Beyond blogging and talking about your products, you have to prioritize making strong content. Any SEO expert will tell you that sincerity counts. The more legit your content is, the better it will resonate with your audiences.
If you can make content that is relevant to news items, trending topics, or political issues, you'll go viral very quickly. Hitch your wagon to what's happening locally. Connect your story to a recent technological or cultural item and you'll be able to engage viewers in the comment sections.
The better you engage your audience, the more clicks, reposts, and likes you'll get. Search engines take note when you've got a lot of traffic coming to your page from social media – we call this "social signals". They note that you're creating content that resonates and they will respond by giving you a higher ranking.
Every SEO Expert Knows One Thing
Good SEO strategy takes constant effort. As trends change, new technology is released, and algorithms shift, so do the needs of a strong SEO expert with proper SEO training. Pay attention to emerging trends and see what your competitors are doing to learn about what's hot in your industry.