Posted by:

Josh Astete
Comments:

0
Post Date:
December 26, 2018
---
How Google Analytics Helps You Grow Your Business
Josh Astete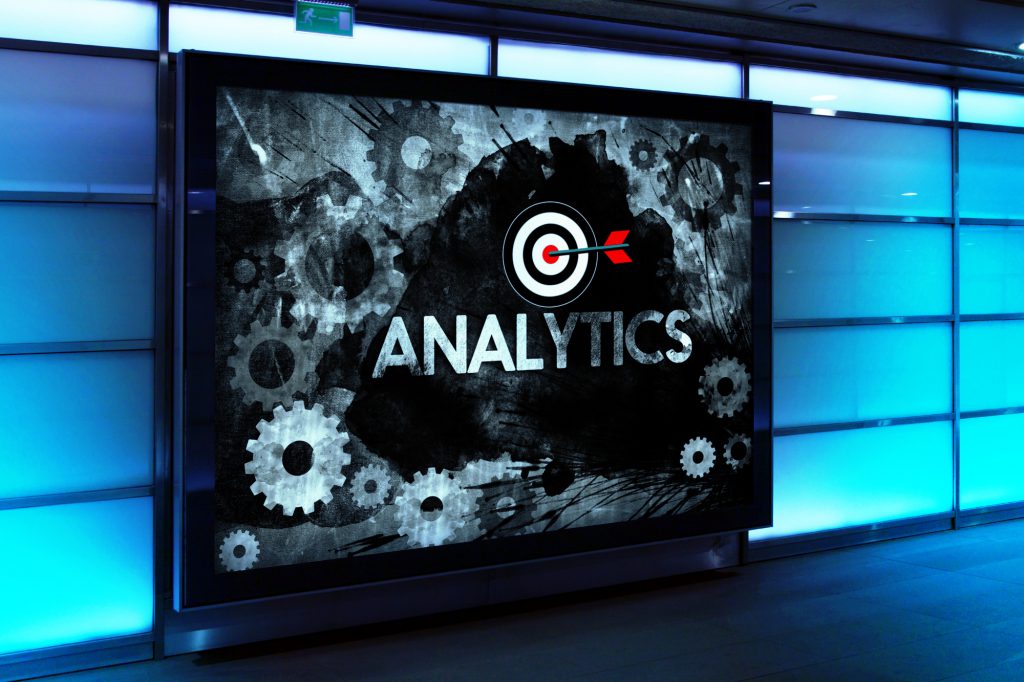 To learn how Google Analytics helps you grow your business, let's start at the beginning.
How do you define Google Analytics and how does it help marketers grow their business?
Google Analytics: A Break Down
Google Analytics is a free web analytics software.
It has been the standard for reporting, tracking and analyzing any type of website, whether for business or personal use for years.
Using Google Analytics helps you grow your business by helping you in measuring your traffic, ad revenue, engagement, SEO and traction on social media.
Keeping track of sales goals is also possible on the Google Analytics platform. Some of the things it can track include hitting certain conversion objectives or driving visitors to pages on your website.
Tracking what your visitors do and what pages they spend the most time are valuable to your business. As well as how your customers interact with your web pages in real time. These are just a few of the things this Google Analytics can do.
Google Analytics is also the ultimate traffic officer, allowing you to watch every piece of content on your site. This view on each piece of content gives you the ability to see the full scope of your customer engagement and see what content is working and what's not.
Helpful search abilities and the built-in capability to develop search queries can also enable you to explore the vastness of your online data and how it can be better. Before you learn about Google Analytics, let's explore about its history.
The History Of Google Analytics
Google Analytics started with a different name and company altogether in 1995. It was put together by a web company called Web Depot, a company that also created web analytics software called Urchin. Ten years later, Google bought Web Depot and converted the web analytics software into the platform we know and love today.
Jump 11 years later, Google Analytics has continued to improve and evolve. One of the more prominent changes include the ability to cloak your web browsing history with private browsing.
Another way it has evolved is through GeoID capabilities. This allows web developers the tools required to study users and provides more details and helpful reporting on active users in durations of 7, 14 and 30 days. Active user metrics provide more relevant and actionable data that can be used to improve your website.
Other bells and whistles of Google Analytics allows developers to mesh web data with internal data and a CRM.
The Positives and Negatives of How Google Analytics Helps You Grow Your Business
Google Analytics might not be the ideal software for every person, but for many marketers, it's their go-to web analytics platform. Still, it's a good idea to understand the good and bad of any tool you use.
The positives of using Google Analytics are the following:
The free versions have a lot of high-quality features for getting the most out of your website traffic.
The service has an unbelievable amount of help pages, tutorials, resources and videos to help you get started as easily as possible.
The dashboard can work with anyone's needs, breaking down information while not using data the business owner doesn't need.
The negatives of Google Analytics are:
The information will never be 100% accurate and that be hard for online businesses such as e-commerce.
Sampling issues can happen when large websites that get valuable information and can be challenging in research.
Google owns all the rights to Google Analytics platform and all functions can be changed by the company whenever they want.
If you're having trouble with performance or glitches, good luck. It's incredibly difficult to contact support when you have problems, making another web analytics look good.
The Functions of Google Analytics
Data collection is focused on what your customers do on your website. This feature shares the most valuable of that information with you so you can, in turn, explore it with your team.
Data Consolidation enables you to pull data from different sources and synthesize it. So you can have a view of your target market whenever you want.
Data Analytics and reporting find important customer data to help you understand what content is getting a lot of eyeballs.
Traffic updates tell you how your mobile and social media are increasing or decreasing your performance.
Data Activation allows you to use the data so you can make better future decisions. Turn on the notifications when traffic changes, make use of A/B testing and don't forget to keep an eye on track management as you try out new content.
An Essential Tool
According to Moz's 2015 Online Marketing survey, 91% of the people who filled out the survey reported using Google Analytics. That's four times as many people as the other popular analytical tools WordPress Stats, Crazy Egg, Hubspot, and Kissmetrics.
Another survey asks advertisers which features in web analytics were the most valuable to their business. At the top were:
The dashboard at 48%,
real-time reporting at the second place of 39%,
and predictive analysis at third with 34%.
Because it's free to use, Google Analytics enables an amazing return on investment as it comes with resources advertisers need for their business to keep running.
The High-Quality Features of Google Analytics Part 1
Dashboards are a bunch of widgets that allow you a fast look at the data you care about the most. The reports on your content help you keep track of lots of metrics at the same time so you are always aware of what's going well and what isn't. Dashboards are also remarkably easy to share and customize.
Shortcuts remember your settings so you are able to access your reports you use the most very fast. This also means you won't have to reconfigure a new report every time you access it. The most valuable data is always a click away.
Intelligence Events watch for changes in usage and traffic on your websites. Its watches over traffic spikes and creates a personalized alert when changes happen. These types of events are broken down into four types of reports: Daily Events, Weekly Events, Monthly Events, and Overview. Each of the individual reports gives you information through custom and automatic alerts for your desired time frame.
Reporting in Real Time aids you in keeping track of activity on your app or website. These reports are updated and all your interactions on your website are recorded seconds after they've happened. Reporting Real-Time helps you view location information and the number of people checking out your website. It also helps you locate traffic sources and which pages are the most searched as well as conversions.
High Quality Google Analytics Features Part 2
E-commerce Reports are your stop for shopping for information on actionable metrics. These allow you to understand the ingredients influencing your customer's product performance. Also check out behavior, shopping behavior, etc.
They also give you data on an average order value and the final amount of transactions. Including the ones that were reduced by discounts or coupons and cart to detail rate.
The Content Experiments Interface helps you test the results of your landing page conversions. These experiments will help you in gathering data you want your users to complete. Such as signing up for a newsletter and actionable metrics that you want to get better such as bounce rate and session duration.
This interface has 3 components, which include the individual reports, the lists of experiments and the experiment setup wizard.
Data Import gives you the ability to upload information and bring it together with data in the Google Analytics software. The tool aids in integrating CRM data, analytical data and e-commerce data so you can see an overall picture of what your business really looks like.
Aquisition Device aids you better understanding the connection between conversion and acquisition. The tool is also useful because of its helpful feature of tracking users who access their first session either on your mobile device or your desktop computer. The tool can show you an actionable vision of your target market's journey from beginning to sell as well.
These functions are only a taste of what Google Analytics has to offer the online business owner. Though the web analytics software can be a mountain to climb when using it for the first time. If you stick with it and dig deep into what the software has to offer, you'll be rewarded. Lots of helpful information and reports will take your marketing to the next level.
Where Do I Go From Here?
Be sure to learn Google Analytics software and explore it with other offerings, such as Scribblelive Insights. These helpful additions can make the software even better and more specific to your needs. For more information on how Google Analytics helps you grow your business, follow me on Social Media and subscribe to the Best SEO Blog.