Posted by:

Josh Astete
Comments:

0
Post Date:
January 1, 2019
---
How to Use Keywords for SEO
Josh Astete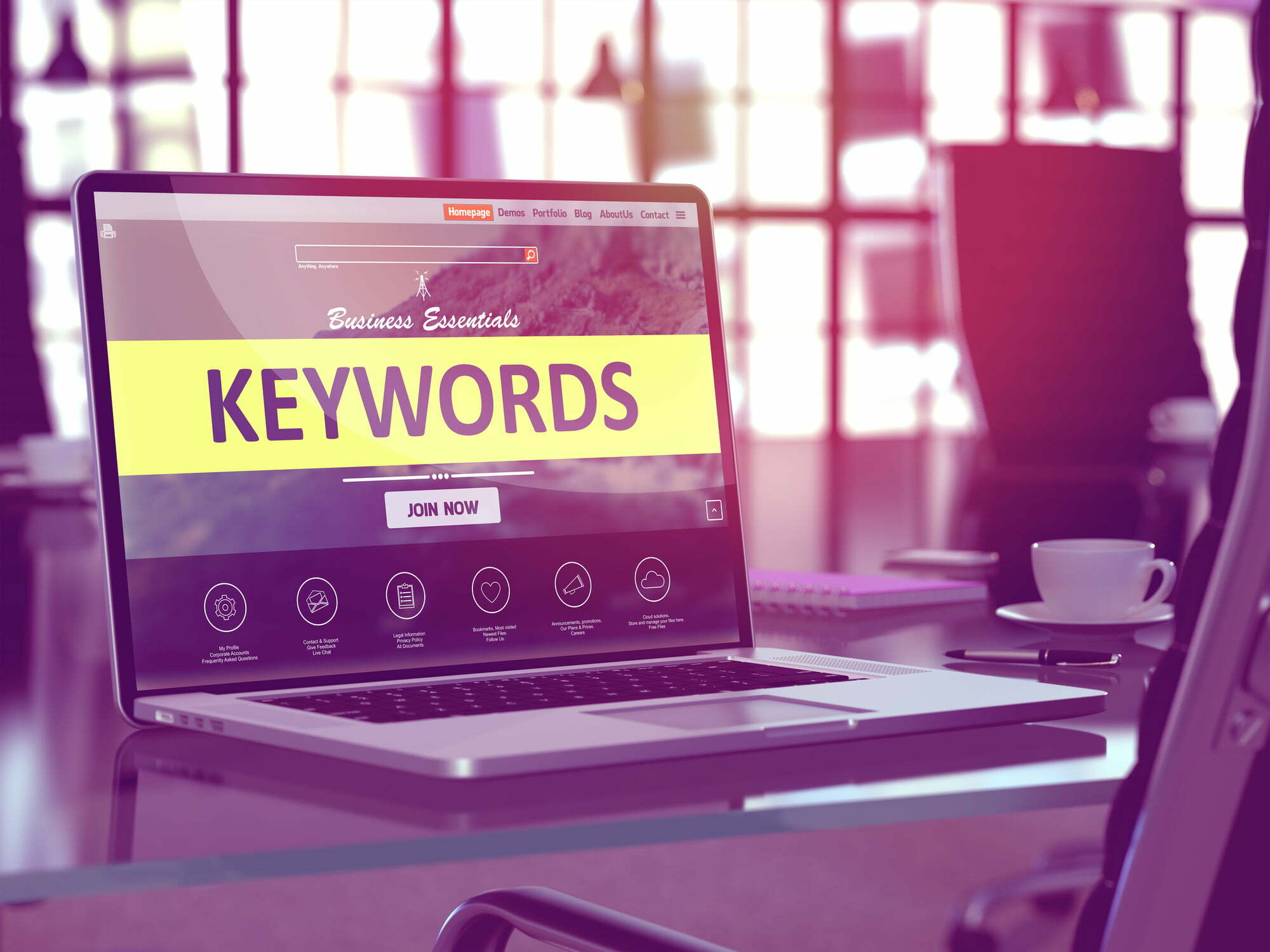 In order for your business to win on the Internet, you need to know how to use Google to your fullest advantage. Google searches are happening at a rate of over 70 thousand searches a second, and in 2017 Google searches accounted for 79 percent of global search traffic.
Other search engines are excellent, but if you want to know how to use keywords for SEO, knowing how to use them the Google way is the winning way. Continue reading to discover how to use keywords for SEO.
How to Use Keywords for SEO
Keywords are the keys to winning on the Internet. It doesn't matter what business you have, how big it is, or what your intentions are on the Internet.
Keywords are the winning tool, and you want to know the hottest SEO keyword optimization trends to succeed online.
If you don't know how to use keywords, your business website won't be competitive. That means potentially losing business.
Keywords are the words that you use when you go to Google, or any other search engine, to look for something online. Research shows that over 50 percent of search queries are four words or longer.
That is one of the first things you want to keep in mind when it comes to keyword usage.
What is SEO?
SEO is the short form of the term we know as Search Engine Optimization. The goal of SEO is to get your website ranked at the highest level on Google, because let's be honest, do we ever click to the second page of Google?
For example, when you go to Google and enter a phrase, or a "keyword," to look for something, you are going to see a series of links on that page. The links that are at the top of the page are the high ranking ones.
This is the goal you want for your business. Keywords are the keys that help you do that.
In order to rank high for your pages, you need to know what keywords will get your link at the top. You also need to know how to use them on your website.
Let's look at that.
Keyword Research
Now that you know that you need to use keywords to improve the ranking of your website, you need to understand how to find the right keywords. This is a very simple marketing concept known as keyword research.
Every good business has a sound keyword research plan. This is because every good business knows that the good keywords properly placed will get your page ranked to the top.
The first thing you want to do is just start thinking about what words or terms people will use to come to your page. You do it all the time when you go to Google.
Let's say you have a pet business, such as a veterinary clinic. You want to brainstorm terms like, "How to know if my dog has an ear infection" or, "tick removal and dogs" or things like that.
Keyword research is simply about finding those magical terms that your customers are looking for. The more people that are looking for that content, the higher your content will rank.
But first, you need to have that content. Placing your keywords properly on your page will help you do that.
Keyword Research Tools
Come up with your list of ideas and possible keywords for your business. Login to your Google or Gmail account. Then you can use Google Analytics and the Google Keyword Planner.
Once you are in Google Analytics, use the Acquisitions section to see what keywords on your webpage are already working. They should already be ranked according to the number of visitors you had in the last little while.
Now you want to know how to use those keywords on your website so that you get those nice high rankings.
Never used Google Analytics before, we can help! Learn how to use Google Analytics for your business today!
Location, Location, Location
Simply throwing up a website with a few keywords stuffed here and there isn't enough to understand how to use keywords for SEO. Where you use your keywords is the most important concept when coming up with your keyword and content strategy.
The best places to use keywords for SEO are in your Page Titles, your social media strategy, the meta description of your website, subheadings, and of course in the content itself.
When you are creating links on your website, you also want to put some good keywords there. Google has a machine known as the Google spiders that crawl websites on occasion, and when Google catches those keywords it magically works the most visited websites to the top of the page.
How do you become the most visited website? By having keywords in the proper placement. Location matters.
Page Titles
When you log onto a website, or just find it through a Google search, you will land on a page that has a page title. Most of the time people don't even look at it, but Google does.
The page title of your website is that title that will appear in search results. This can be changed often, but you want to keep the same basic keywords.
Try going to your favorite website right now to have a look. Best Buy, for example, might have something in their page title that says something like: "Best Buy Post Holiday Electronics and Xbox Sales."
This is a keyword friendly page title and will rank high for those post-holiday shoppers looking for "Best Buy deals Xbox" for example.
Your page title is basically the SEO welcoming mat for your business, while also a form of advertising. You don't want it saying things like "Pet Store" if you are a Veterinarian.
You will want it to say something that people will search for when they are looking for your business, and, be as specific as possible. "New York Veterinary Clinic" works, or whatever keyword looked best when you did your research.
It doesn't always have to be your business name, but if your business name is catchy and quippy and keyword friendly, you can include that in your business page title. It's good to keep your business name in the page title but work with your keywords to see where this goes.
Meta Description
The next thing you are going to think about when working with SEO and keywords is the meta description. This is the second most important component of understanding how to use keywords with SEO or SEO keyword optimization.
The meta description is sort of the behind the scenes format of content that you use to index your page on Google.
It helps Google to understand if your content is important enough to rank high on the search engine results. You want your meta description to be keyword rich but elegantly written so it doesn't look like you are just keyword stuffing.
Using Keywords in Content
When you are working with Google to rank high, keyword usage and SEO are the first things on your mind. So if you are putting up a website, you are going to have content on it.
That content needs to have good keyword SEO. So you are going to have keyword placement in different kinds of content.
You'll have it in product titles if you are selling specific products, all of the headings of any blogs or articles that you are promoting and in all of your content, but you will want to do it in the most organic way possible.
Keyword Placement Matters
Keywords will need to be placed at the beginning, middle, and end in long blog posts for example. But you will also use them in the title, such as, "how to use keywords for SEO."
You also want your keywords in your links and URLs. Anchor texts are great placements for keywords. Anchor text is a word or group of words that you use to link when you are including links.
So for example in a veterinary clinic, a good keyword may be, "low protein cat food" when you are promoting a product at your clinic.
Other places you are going to use these SEO keywords will be in your social media postings. Every good business has a solid online presence socially, and this gives you another opportunity to use those SEO keywords to get those links and your website to rank.
So you'll put keywords in hashtags, keywords in the headlines of your content, and keywords in the post descriptions when you are writing your social media posts.
The best way to use keywords for SEO or doing SEO keyword optimization is to have a sound strategy that pulls it all together.
Discover SEO Success
If you want your business to succeed online, you need to know how to use Google to your advantage. Research shows that organic searches online lead to 94 percent of all Internet traffic across the globe.
It also shows that the top position on Google has a 34 percent click-through rate. That happens when businesses know how to use keywords for SEO. Enter your website to discover your SEO score today, and learn how to land in the number one spot through solid keyword usage.