Posted by:

Josh Astete
Comments:

0
Post Date:
January 4, 2019
---
13 Local SEO Strategies to Increase Store Traffic in 2019
Josh Astete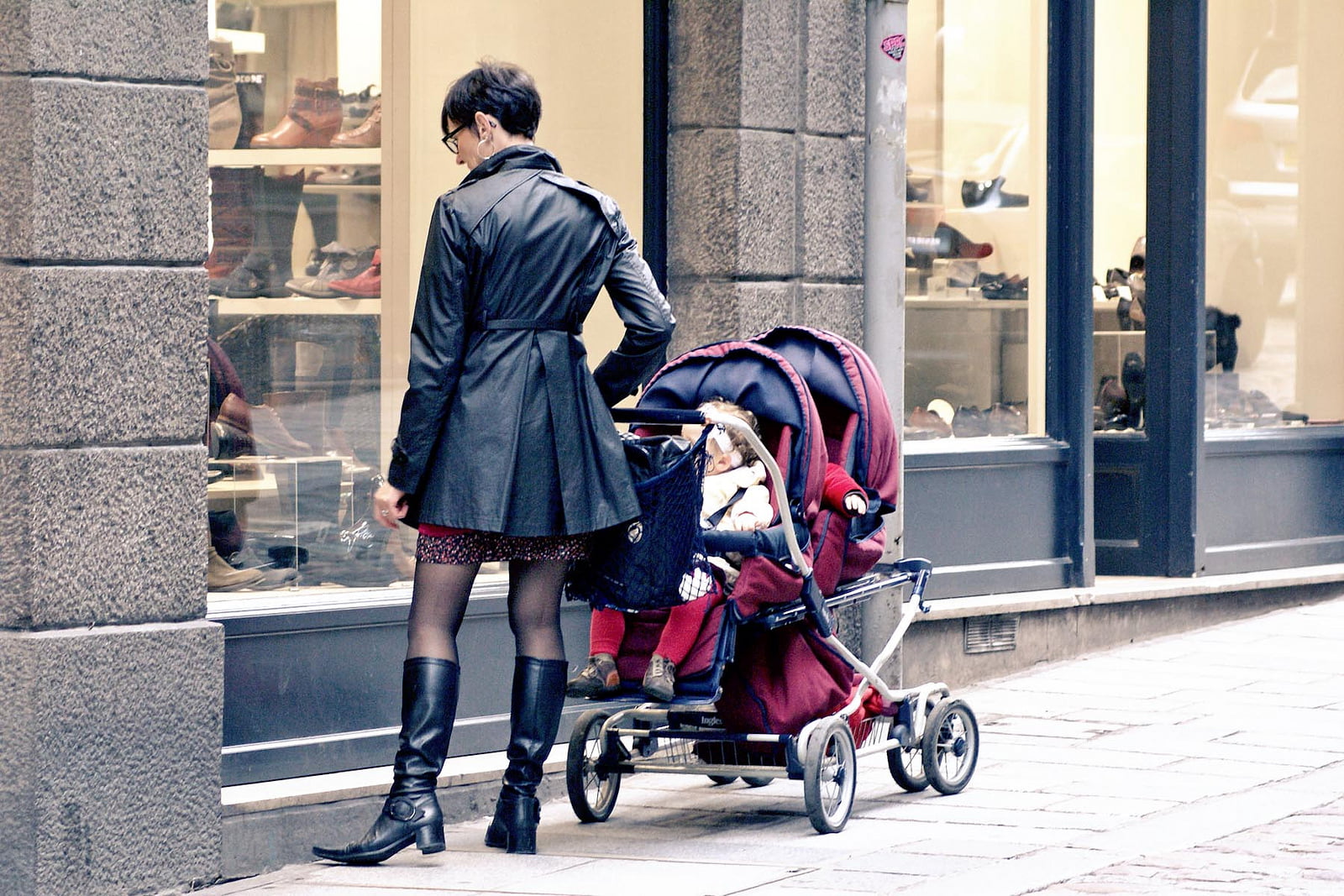 If you run a small local business, you may not think your internet presence makes much of a difference. What if we told you 85% of consumers use internet searches to find local businesses?
If you haven't given much thought to your online presence, it's time to start. Below are the most important, practical steps you can take to increase store traffic using local SEO.
13 most important Local SEO Strategies to Increase Store Traffic in 2019:
Manage Your Local Listings
Keep updated information on ALL online business directories. This is step one and the most important thing you can do for your local business online.
If you are a new or very small business and you don't have a website yet, you can still build an online presence on business directories. If you do already have a website, it's still more important to show up on business directories because most internet users aren't looking for your company. They're looking for "pizza in Boise" or "jewelry store near me."
If you're not in the directory, they'll find your competitors instead of you.
Creating a Google My Business listing should be your first priority for your local campaign. Google My Business is the most important directory to be on. It's what locals or visitors in your area most often use when they pull out their phones to find restaurants at lunchtime or nearby specialty shops.
But don't stop there. There are also Bing Places, Yahoo Listings, Yelp, YP.com, etc. HubSpot put together a list of over 50 online directories to consider when building your online presence.
HubSpot's Top 10 Online Directories: Facebook, Apple Maps, Google My Business, LinkedIn Company Directory, Bing, Yelp, Better Business Bureau, Foursquare, MapQuest and HubSpot.
Don't forget to publish your company name, address, phone number, website, hours, photos, services, and any other details the directory lets you publish. These will up your ranking in the directory's search results, which can increase store traffic as well as your website traffic.
Ask People to Leave Good Reviews
Now that people can find you, get them to want you. The best way is by asking your satisfied customers to leave good reviews on Google and/or other directories. It's not difficult to do this, but it is really, important for increasing store traffic.
Just check out the facts:
82% of U.S. adults under 50 read online reviews before making a purchase.
90% of consumers read online reviews before they visit a business.
74% say positive reviews make a local business more trustworthy.
70% of your happy customers, will leave a positive review if you only ask.
And unfortunately, people are 21% more likely to leave a review for a bad customer experience than a good one.
Get a Website
Now that you're in the directories, strengthen your search ranking by further increasing your online presence. If you don't have a website, get one. Once you have one, follow proper SEO strategies to increase store traffic.
Remember: higher search ranking means an increase to store traffic. We have some tips below to get you started.
Have a Coherent Website Structure
Make sure your website has the basic essentials:
Homepage
Sitemap (.xml)
Terms and conditions
Privacy policy
Contact page
Also, this may seem obvious, but make sure your contact page has your address and phone number. This will help your business appear in Google's localized search results.
A drop-down menu makes your site easy to navigate and social media links make it easy for customers to engage with you. You will also want a blog to keep your site, and search ranking, growing.
Make Sure Your Site is Mobile Friendly
This is basic SEO, but it matters a lot.
Right now, there more mobile internet users than desktop users, especially when searching for local businesses. Search engines take this into account. So if you don't make your site mobile friendly, your search rank goes way down.
Plus, most people search for local businesses on their phones. You'll want your site to be accommodating to their needs.
Create Location Landing Pages
If your business has multiple locations, create a location page for each one on the website. A location page is essential an individual homepage for each location you operate. You will want to make sure to include that locations unique address, phone number, store hours and any other important information unique to that location.
You can use these landing pages to showcase what makes each location unique. But, most importantly, having a landing page for each location will greatly increase your local search ranking.
Pro-Tip: Create a central "Our Locations" page on your website where each individual page can link to. On this page, you will want to list each location alone with the address and phone number. Give your users the opportunity to "learn more" about the location as well. Keeping the information in a central hub is easier for users to quickly find the information they are looking for.
Use Hyperlocal Keywords
Keywords and keyword research are important for any website's SEO. But for local businesses you want your keywords to reflect your specific local area. Locals want to know you are one of them.
Use hyperlocal keywords that are specific to the cities or neighborhoods you want to target. You can name the neighborhood, mall or plaza you are located in as a keyword. But you may increase store traffic if you name larger cities nearby.
Use can use some, but not too much, local slang. Reference typical weather or upcoming local events, recent news, local sports teams. Or mention local culture such as local businesses, breweries or concert halls.
Relate to your local demographic. Are you located in more of a college town, a retirement community or a tourist stop? Use keywords that show you're one of the locals.
There are many free keyword research tools on the internet. But for hyperlocal keyword research, your best tool is Google Autosuggest.
Simply type in whatever your customers might search for in Google: the type of goods or services you offer plus any neighborhoods you are targeting. Then, scroll to the bottom of the results page to see the top similar keywords people search for.
For example, if you are in Charlotte, NC and search for "auto repair," you'll see most users searching for this type of local business use the keywords, "best auto repair Charlotte NC," "auto repair near me" and "auto repair shops Charlotte NC."
Use Intimate Keywords
Small business customers also want to know you care about them. Customers actually prefer small businesses to big, faceless corporations in most respects. Show your customers you are a small business that cares about people by using intimate, personal keywords.
Blog Content
More website content means higher search ranking, which means an increase in store traffic. Get a blog on your website and find a way to add content regularly.
You can either post yourself or hire someone else to blog. Paying for guest bloggers or hiring a blogging service is easy and cheap.
Blog about your staff, your services, new locations, your relationship to the community, anything that shows why your company is unique or superior. Or blog about your industry in general. This is also a great way to include location-specific keywords to up your local search ranking.
Pro-Tip: Maintain a blogging cadence. Whether you once a day, once a week or even just once a month, pick a cadence a stick with it. Customers want to know when they can come to your site for new information.
Use Google Search Console
Sign up with Google Analytics and Google Search Console to keep track of your site's analytics. This lets you check and correct errors easily. You can (and should) also set your target location to help locals find you more easily.
Post Deals on Your Website
People love coupons. Give them what they're searching for.
Coupons and other offers automatically up your search ranking and site traffic. People will constantly come back to your site to check for new deals and may even subscribe to updates.
This will also increase store traffic. People searching for local coupons will find your business. And people who don't shop without coupons will shop more at your business.
Don't forget to also post your offers on Google My Business. This creates visibility to your offer without users even having to come to your website.
Engage, Don't Advertise on Social Media
Don't use your social media account to sell things. Who would want to visit you there?
Instead, engage with your customers on social media. You already have a store and a website to sell things. You want your social media account to be a communication line between you and your customers.
Talk about what's going on in the community and your involvement within it. Listen and respond to your customers. You'll get more customer engagement because your social media account becomes a trustworthy way for your customers to communicate with you and resolve issues.
Post pictures, ask questions, have fun with your customers. Engage!
Pro-Tip: Use location-specific and trending hashtags in each post.
Get Published Locally
Become known in the community by getting published by prominent, local publishers like newspapers and news websites. Obviously, you can pay to advertise in these publications, but there are other ways to get published locally as well: Guest posting, appearing at local events or getting news coverage.
Contact local papers, news sites, even tourism sites to see if they want to write a piece about your business. Pitch an interesting angle they could use to describe what makes your local business unique or impressive.
They may even be looking for guest writers to boost their content production. This will advertise your business to your local community, and create reputable backlinks for your website, which ranks your site higher in search results.
You can also get news coverage by doing something newsworthy. Some examples include:
Giving back to the community.
Donating to a local charity.
Starting a new charity that relates to your business.
Sponsoring or appearing at a local event.
Sponsoring a local sports team.
Holding a live music, art or comedy night at your business.
Boost SEO, Increase Store Traffic
Use these easy SEO strategies to increase store traffic. Don't forget to do further SEO research to boost your search ranking and store traffic even more.