Posted by:

Josh Astete
Comments:

0
Post Date:
December 31, 2018
---
10 Reasons Your Company Needs A Local SEO Strategy in The New Year
Josh Astete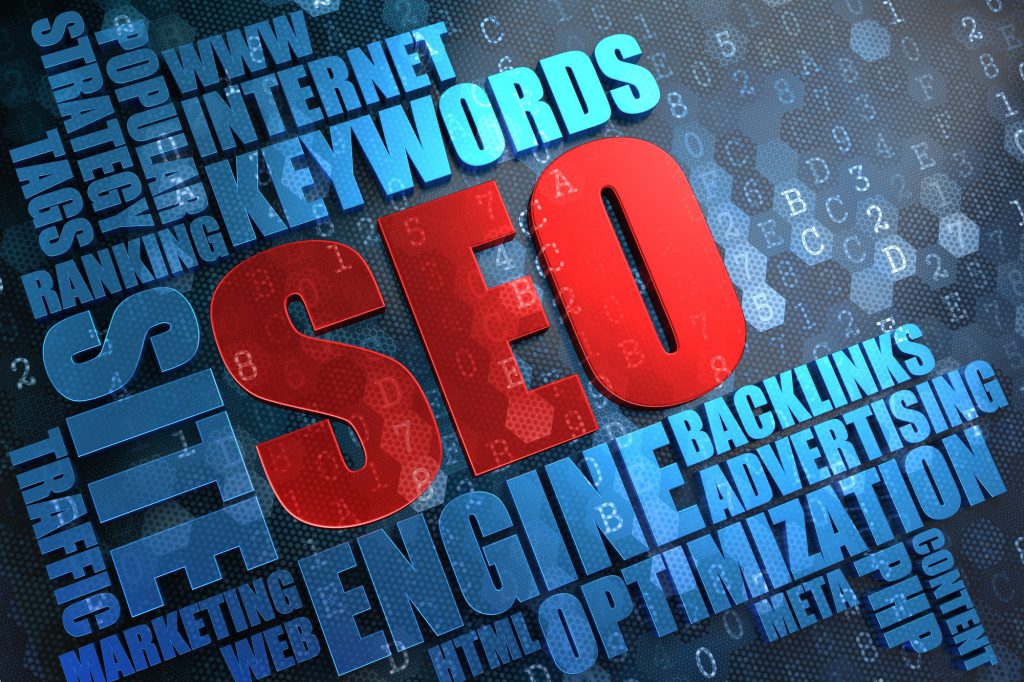 More than 15 million Americans are self-employed individuals and their businesses account for more than 30% of the national workforce.  This means there's more competition every day, which makes it even harder to stand out in the crowd.
It's more important than ever to have an edge over your competitors and this means you need a successful marketing and Local SEO strategy. It's not enough to know your competition, the real challenge is to know your audience and realize with the right marketing campaign, the sky's the limit.
Know Your Audience
Millennials are the largest age bracket in the workforce and account for about a third of the country's workers. There are also more elderly Americans working than ever before.
You need a digital marketing campaign that caters to customers young and old, or anywhere in between.
You're going to want to make local search engine optimization a priority too. It doesn't matter how many customers are out there, or how great you are if they don't know you exist.
Local search engine optimization can help you reach your marketing goals.
Check out these 10 reasons why your company needs a local SEO strategy
1. Local SEO Strategy For Those On The Go
Everyone is on the go and spending more time than ever commuting. Everyone's searching for information while traveling between obligations.
It also means they want convenience and need to know where they can accomplish the growing list of things on their to-do list.
They're using AI and voice searches as they multitask on route to their next deadline.
You need to be easy to find, for customers and search engines. Google, Bing, and other search engines want to give people what they want and use hundreds of factors to rank the results.
Local search engine optimization helps you get shortlisted for results when someone searches locally. Most AI, like Siri, performs a default local search to give you the most relevant results. You don't want to be left off the list because you didn't have a local SEO strategy.
2. Mobile Devices and GPS
More searches than ever are performed on mobile devices. Over 60% of all mobile searches result in a sale but almost half of businesses don't have a mobile-optimized site.
People want a website that their mobile phone can easily direct them right to the company door and tell them exactly what they're going to find when they get there.
61% of consumers are more likely to contact a business if the company has a mobile-friendly site.
Plus, You don't want to miss out on customers who are put off if there's no physical address or map on the company website.
Pro-Tip: Don't forget site speed! Visitors leave a website 50% faster if the page takes longer than 2 seconds to load. You need a website that is fast and easy to use from any device.
3. Reputation and Reviews
Another positive effect of local SEO and listing on local directories is that many have customer reviews available.
61% of consumers read product reviews and seek out a company's reputation before making a purchase.
You need to have reviews out there. Create local business directory listings with sites like Yelp, Google, Bing, etc. Customers can rave about you on these sites.
Social profiles like LinkedIn and Facebook also give customers great opportunities to review your products and services.
You can engage with them and should always be prompt to interact when customers have left comments and reviews.
This will not only help your reviews and reputation but increase your relevance with search engines, as well.
4. Relevance
Search engines want to provide the best results possible for their visitors. They use hundreds of factors to rank each website and relevance is growing in importance.
To be relevant you need to have current, informative, customer friendly content. It's crucial all content is SEO to be considered relevant.
Every listing on business directories, social media pages and websites should be uniform and consistent.
If you use the phrase "John Street" on your website then you want to spell Street out on every directory, not shorten it down to St. on one and Street on another.
5. These are the People in Your Neighborhood
Networking is an intricate part of the road to success. Word of mouth marketing and recommendations are not only important to customers.
Business to business connections can be the difference needed to propel you to new heights.
You want to be on the map for customers plotting their day and doing errands on the way. They need to know you're on the way to soccer practice or conveniently around the corner from their doctor's office.
96% of people believe local stores provide better service than national chains. 82% prefer to support local businesses given the option.
Promoting your brand locally can be an economical way of increasing traffic both online and at your brick and mortar store.
6. Local SEO Strategy for Ranking
75% of searchers don't even look past the first page of results. This means if you even want a chance at being noticed you need to be somewhere on that page for as many searches as possible.
Local SEO strategies like listing your business on directories, writing local blog posts, and providing knowledge for your local community are crucial.
They can help you reach first-page ranking faster than without a local strategy. This is especially true for those using a voice search or AI to look for information. They are more likely to say "near me" and narrow the results down to places that are close by.
You need to know what phrases people are using to search for information and how they are searching to create the most successful strategy.
7. Research
81% of consumers conduct online research before purchasing an item or service. You want to be in the results often and provide everything they need to choose your company.
To accomplish this it's crucial you do your research too.
You need to know what words they're searching for, what information they want, and how to deliver what they need.
60% of customers start their research with a search engine. If you don't do your research to know what they are searching for then you won't be on their radar for options.
They need to find you and like what they see when they do.
Consumers will spend an average of 10 seconds on a page before moving on to something else if they don't find something that draws them in.
Your website has to deliver what they want quickly and efficiently. They want to be informed, entertained, and catered to.
A customer expects the same exceptional customer service they receive face to face. They want to be able to make informed decisions from their research online rather than driving or calling around to each company to find out details.
8. Dazzle Them With Local Knowledge
A blog that contains local SEO strategies can attract visitors to your site, give you local content to share on social media and provide something for customers to talk about.
Posts about local interests in your niche can help you become the local authority on and offline. You will show up in more search results and rank higher for local relevance if you have more information to share.
9. Google Loves Personalized Results
Google corners over 60% of the search engine market and they want to keep it that way so they are constantly working on delivering the most personalized experience possible.
This includes providing local search results when possible. You won't be on that list if you don't have a local SEO strategy that's effective.
The more local links, relevant content and visitor engagement your website has the better off you are with Google.
This means users don't have to request local results, they will be given results based on user information gathered from the device, search history, and location at the time of the search.
10. Brand Recognition
You want everyone to know your name. Local SEO can help your company appear in more search results. You get more exposure through reviews, promotions, shares, likes and other mentions online.
Local contests, promotions, blog posts and other content can help you gain recognition in the community and on various social media sites that can provide virtually free advertising.
The more people are talking about what you have to offer, the better off you are and creating dynamic local content can help you be a topic of conversation.
Connect with other local blogs, reach out and see if you can scratch each others back by providing external links, guest blogs, and cross promotions to help each other out.
A local singing telegram company could cross-promote with the local florist to offer a deal on flowers with each clownogram ordered. Both companies get publicity and make connections that benefit both their brands.
Local SEO is the Way to Go
One of the best moves you can make for your company is to develop a local SEO strategy as part of your market plan. It's a small investment that can have big returns.
Want to learn more about SEO? Follow me on Social Media and subscribe to the blog. Lots more coming to help you grow your business. In the meantime, feel free to use our SEO audit tool to learn about the changes you can make to improve your site immediately.