Posted by:

Josh Astete
Comments:

0
Post Date:
December 26, 2018
---
SEO Help: A Guide to Local SEO for Retail Stores
Josh Astete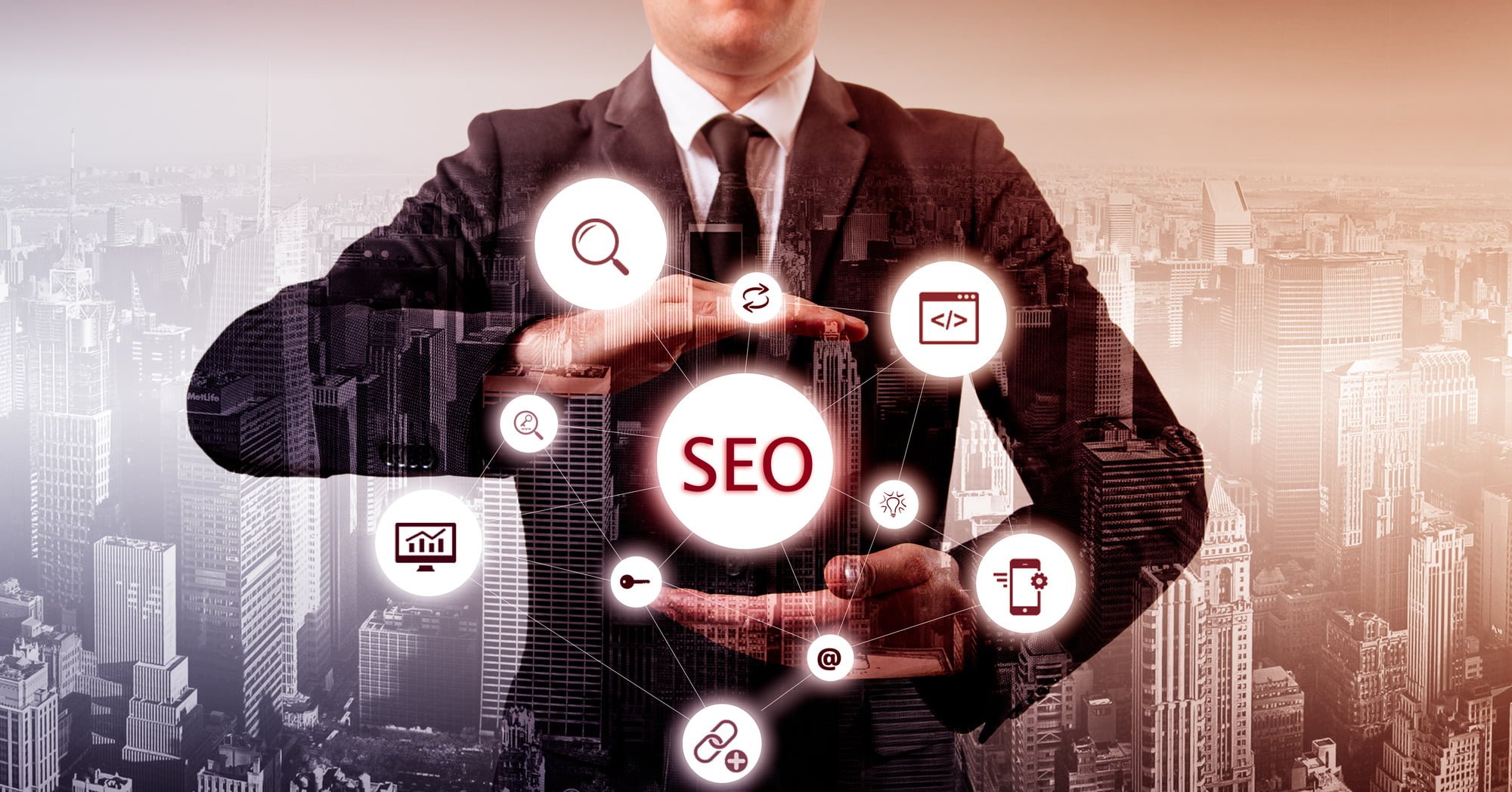 Owning a retail shop can be very profitable, but only if you're making effective use of online marketing. Every day, users conduct more than 3.5 billion searches on Google alone. And 1.2 trillion searches occur worldwide.
You can imagine how many consumers are using search engines to shop for products. If you didn't already know, most buyers go to the internet to do research before committing to a purchase.
Consumers are using Google to look up products, read online reviews and even make the final purchase. If you're not already optimizing your retail store for Google, then you need SEO help right away.
In the following guide, we'll uncover why you need local SEO for retail stores and businesses. Hopefully, this local SEO guide help will put you on the path to more targeted traffic.
Why Local SEO for Retail?
It doesn't matter whether you own a local or national retail store. If you don't have a website that's ranked on Google and other search engines, then you're losing a ton of prospects to competitors.
Thousands of retailers are using search engines to draw traffic from their target customers. With local SEO for retail stores, you can attract crowds from the areas you service.
Look at it like this – how many retailers are targeting local keywords versus generic keywords? There are far fewer retailers in a given city that are using the exact same keywords you are. And because of this, it makes it easier for you to rank higher.
For example, if you're in Homer, Alaska, you would use keywords like 'jet skis Homer Alaska' versus 'jet skis'. With 'jet skis,' you're competing with retailers, travel bloggers and a host of others across various industries. It just doesn't make sense not to use local keywords in your optimization strategy.
Next, let's get into how to improve local SEO for retail stores so you can improve your chances of making it to the first page of Google with this Local SEO guide.
Create a Google Listing
Google is the number one search engine, so we'll use this for your SEO help. In order to create a listing in Google, you'll have to go to Google My Business found at google.com/business or you can download the app on your smart phone.
If your business is already listed, then all you have to do is claim it. Either way, you'll have to verify that you own that business. There are various ways you can achieve this.
For instance, you can verify your business using a postcard, phone, or email. You can also do a bulk verification if you own more than 10 businesses and an instant business listing verification if you qualify.
It's important to fill in ALL the details about your business, which should be consistent with your website. The name, address, and phone number (NAP) have to be the same or it will hurt your ranking. Also, post accurate business hours and photos.
What makes a Google My Business listing special is that it helps push your retail shop to the top of Google when locals search for your products. A box shows up in the search engine results page listing the verified businesses in the area.
Customers can even leave reviews on your listing, which can help get you more business.
Also, there are various other directories you can list your business to, such as Yelp, Facebook, Bing, FourSquare and more.
Make sure to check all of the categories your retail store falls under and include a list of keywords/products to help you rank.
Build Your Link Profile with Quality Backlinks
Now, there are various ways you can build backlinks to improve local SEO for retail stores. When you have links from relevant sites pointing to your store, it tells Google you're a quality site. And, in turn, your site ranking will improve.
The more quality links you can get, the better. If you need some help with doing this, then continue reading.
Let's take a look at some of the different ways you can naturally create backlinks to your retail website.
Host a Local Event
One way you can grow links to your online store is to host a local event. If you do your marketing right, you can have the media covering it. And by media, we're talking about local newspapers, as well as bloggers.
Let's not forget the power of social media – you can share a link to your event on your social media profile and have your followers share it. This will create more link love.
Or Sponsor a Local Event
If you don't want to do all the gritty details involved in planning an event, you can just sponsor one another business is doing. You can find events to support by going to Meetup.com.
Not only are you helping a local business (and growing your network), but you're also building your visibility. You can ask them to share your link on their event page, social media pages, or website.
Pro-Tip: Reach out to the organizations who will be present at the event or who the event is supporting, and ask them to link to you from their website. If they have a "Partners" or "Sponsors" page, getting your business listed there with a link back to your site is a great way to garner more quality backlinks.
Create Content that's Locally Relevant
Another way to get some local SEO for retail help is to write content that'll attract locals in your area. For example, you can write a blog post on "7 Best Attractions in Homer."
You can create a series of these posts to help your SEO and your customers. There are other topics you can use that's more relevant to your business, such as "7 dress styles for this springs" or "Top 5 grills to buy for the summer."
Optimize Your Website
It doesn't matter how great your local keywords are – if you don't optimize your site properly, then you won't rank for them. Also, it's not just keyword placement you have to worry about. You have to follow SEO best practices to ensure you're getting the best results possible. Here's a closer look at what you should be doing.
Create a Contact Us Page
It' important to have a dedicated contact page with the NAP (name, address and phone number) you have listed on your My Business Page. It's also a good idea to import a map of your location users can click on to get directions.
This is especially helpful for attracting more locals to your retail store who are using a smartphone. If you have more than one address, it's a good idea to include them all. This is ideal if you have 10 or fewer. Include the phone numbers and complete name of each location.
Pro-Tip: make all the phone numbers clickable so visitors can call directly from their mobile device.
Include Testimonials
If you solicit your customers for reviews, they're more than likely to give you one. You can use their first name and location (for SEO help) in the testimonial.
Have a page dedicated to reviews so your visitors can easily find them. This will greatly help convert prospects into customers. And if you don't have any reviews to show, look around on Google to see if you can find any written about your store. You can copy and paste them onto this page.
Set Up Accounts On Social Media
You can't ignore the power of social media – not in this day and age where people live most of their lives on these platforms. Use your presence on these networks to gain visibility from both users and search engines.
Make the details on your profiles identical to your business listings and website so Google will connect them. This consistency will help search engines learn more about your business and give you a little SEO help.
Don't Plagiarize Content
You own a retail store – you're not necessarily a writer. However, this doesn't mean you can slack on the content on your site. Google and other search engines will penalize your site if there's duplicate content found there (even if it's your own).
Make sure all the content on your homepage and product pages are unique. Don't make the common mistake of posting manufacturer content for the products you sell.
Take the time (or hire someone) to create fresh descriptions for each product. Another mistake to avoid is building multiple websites – it's better to have one strong site representing your brand.
Pro-Tip: There are some great tools out there to help you scan copy to make sure it is original. Our favorite tool is Copy Scape – check it out today!
Make it Mobile-Optimized
Another reason some retailers make multiple sites is to appease mobile users. However, you no longer have to build a separate mobile website. You can use a responsive design for your site instead.
This way, your website will adapt to the screen size and functions of the device used by the visitor. One site is better than two.
Get SEO Help for Your Retail Business
You're not an SEO expert – that's understandable. But you can't use that as an excuse to ignore your obligations to market your company the best way possible. If you're not all that knowledgeable about SEO and local SEO for retail stores and small businesses, then continue reading our blog for more tips and tricks to get your business rolling. We can provide your retail business with the tips and Local SEO guide you need to improve your traffic and revenue today. Subscribe with us to learn more.