Posted by:

Josh Astete
Comments:

0
Post Date:
October 28, 2019
---
How to Increase Commercial HVAC Leads
Josh Astete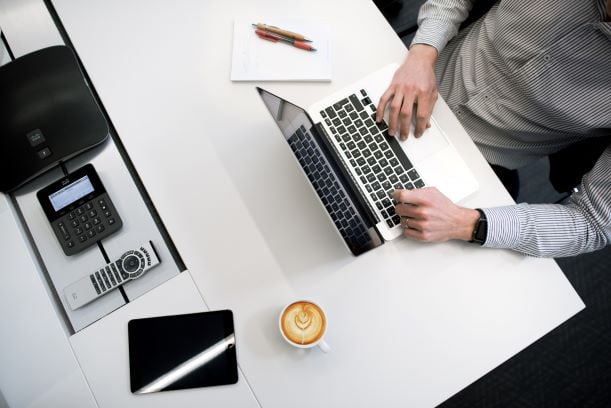 Doing B2B in the HVAC business can be a long, drawn out and difficult process. However, it doesn't have to be. Today we are going to give you a couple pointers and what you need to focus on if you want to increase commercial HVAC leads for your business. Increasing commercial HVAC leads and growing your B2B revenue is a bit different than going after your typical consumer who is looking for a quick fix.
The buying cycle can be longer and the sales funnel for a commercial HVAC lead is different as well. Many business owners feel like increasing commercial HVAC leads is waste of time and resources. But we feel like it's a great opportunity if approached the right way. Below are a couple key things your business should zone in on if you want to make your B2B HVAC efforts count.
Focus on Your Website for Commercial HVAC Leads
Your website needs to be your main marketing asset. Many commercial builders do not see their website as a main source of new business, so oftentimes their website gets overlooked. That's a huge mistake to make if you're looking to increase commercial HVAC leads. Your potential customers are judging the trustworthiness of your business based off how your website looks, how it feels and the information that it conveys. Below are a couple of things that a commercial lead would expect from your website.
The UI needs to be easily navigable and user-friendly across different devices. You want your users to easily move throughout your site without any UI hurdles getting in the way.
You need to have to ample amounts of rich content on your site. People spend more time researching and comparing products and services than they ever had before. You want your content and media to positively stand out and speak to your audience so that you're the company that businesses will turn to for commercial HVAC services.
Your website needs to be fast. We can't stress this enough. You won't be able to get the commercial HVAC leads you need with a slow website. If your site speeds are low, then you're likely turning potential leads away before they've even seen the services and products which you offer.
Your HVAC website needs to be visually appealing. Once a consumer lands on your site, you barely have fractions of a second to keep them around before they bounce. A big determining factor in keeping them around is a visually appealing website.
You Have to Put Money into SEO
You can have the world's most visually appealing HVAC website and the best HVAC related content in existence, but none of that will matter if nobody can find your website. Getting into the top results of a search can be difficult for competitive keyword terms, but it's doable with the right search strategy and proper execution. It requires a blend of both an on-site and off-site SEO campaign. Your site needs to be optimized and you need to have your site built so that it's technically sound from an SEO perspective. You also need links build links back to your website and concentrate on your off-site local SEO strategies.
Drive Traffic to Your Site with Paid Search and Social Media Campaigns
An SEO campaign alone might not give you the amount of commercial HVAC leads that you need for your business. Through our experience, we've seen that running paid search campaigns and paid social media campaigns are also a must. Both will help increase your exposure but paid social media campaigns can really nail down your targeting so that you're getting in touch with people who help make purchasing decisions for the companies that they work for. When running LinkedIn campaigns for commercial HVAC leads, you're able choose the industries that you want to target, the seniority of the people you want to target and much more. We've personally ran LinkedIn ads that were so well targeted that the leads that came in thought that we were targeting them by name.
Running paid social ads alone won't be enough though. Alongside paid social ads, you also need to run paid search campaigns. Running paid search will give you the ability to bid on keyword searches and keyword phrases that are relevant to what you think your potential customers may be searching for. Paid search can be highly competitive, however, so you need to be strategic with how you run your campaigns. There's a time and a place to go into a bidding war with your competition for the first position, but over time you'll learn that you should set up your campaign to bid during times when you know your potential customer will most likely convert on your site.
Conclusion
People are constantly on the internet. That means that your clients and customers are better educated than ever. In addition to that, but they expect a quick and hassle-free experience from the companies they want to do business with. In order to get the commercial HVAC leads you want, you need to combine a solid website with a digital marketing effort that's centered around search, social media, and paid forms of both search and social. This can either be accomplished in-house or with a digital marketing and advertising partner. If you're short on time or hands though, we would be delighted to help you comb through your site and look at what digital marketing efforts you can deploy for your HVAC business. Contact us to learn more.