Posted by:

Josh Astete
Comments:

0
Post Date:
March 5, 2018
---
Inbound Marketing Tactics to Make Your Inbound Marketing Work
Josh Astete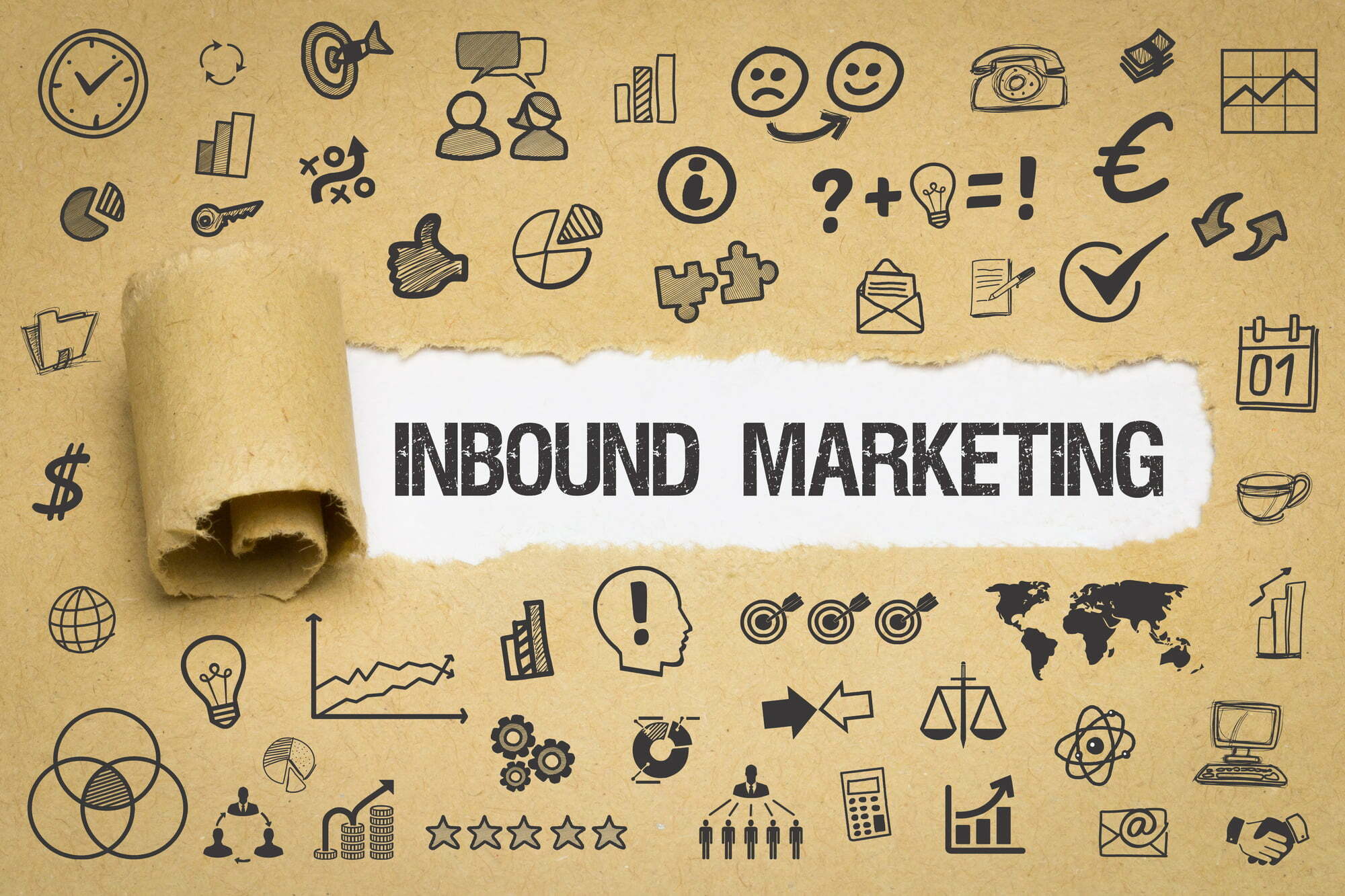 Are you using inbound marketing tactics to attract leads and customers?
Traditional advertising, both offline and online advertising, consists of outbound marketing. This means you have to go out and bring the customers to you.
With outbound marketing, you are always an unwanted presence that interrupts people's pastimes.
Whether you interrupt a radio show, a scenic view (billboard advertising), a family dinner (telemarketing), an interesting blog post (banner advertising) or when you interrupt people's online social life (Facebook advertising), people don't appreciate it.
Also, you have to compete with various other advertisers, each one clamoring to be the loudest voice.
With inbound marketing techniques, the customers come to you by themselves.
Inbound marketing tactics involve activities that draw the attention of customers to a brand making it easy to find the brand's company.
The following are the effective inbound marketing tactics that will build customer traffic to your business.
Choose your Prospective Market
Choosing your market ensures that you understand the needs and wants of the selected market.
Identifying your prospective market involves determining:
Age bracket of your target market
Interests and challenges of the market
Relevant and effective social media platform of the target market
Creating a Website
One of the most important inbound marketing tactics is creating a website.
It is in a website where potential customers find and learn more about a brand.
A website brings potential customers to close to you. Therefore, a good website is essential, good in the sense that customers can find information about your company, brand, and services in detail.
Your site should also remain relevant, and all the information should be up to date.
Take Care of Social Media Platforms
Social media for businesses provides a platform to build relationships between your company and its potential customers.
Doing regular updates on the social media platforms is necessary.
Reply to comments from people and ensure you create compelling content while you promote it.
Interaction on the platforms will give an indication of what to expect from the markets.
Consistency is Key to Establishing Familiarity
Your social media presence should be deliberate in design. Certain aspects of your brand design should be consistent across different social media platforms.
This would include things like profile pictures and usernames.
However, different platforms will often have different profile requirements.
The amount of text you can use, external links and other factors will often require customization tailored to the specific social media website.
Be sure to provide a thorough and consistent brand effort throughout every profile design.
Remain Committed and Consistent
Inbound marketing tactics take time, needs commitment and requires effort.
You cannot post one update and leave it at that.
You will need to follow up, benchmark your marketing efforts, and carry out research and analysis to be on the lead on matters marketing.
Expertise Through Original Content
Customers will be coming to you for information, and you want to be seen as an expert in their eyes with your content.
Through articles, videos, or any other sort of content, it's important to show them your presence in the industry.
For instance, an interior decorating company may run a blog with an assortment of articles intended to help users find the right decor.
These articles are a wonderful opportunity to recommend services, newsletters, or even potential products offered by the company.
Follow The Customer's Journey
An effective brand is designed with intention.
Customers will follow the path you've designed for them, and it's important to pay attention to their journey.
Look for the areas customers face with frequency. It's important to iterate your brand effectively–all the way from potential lead to customer.
What does the buyer's journey have to do with your business blog?
Primarily, the 'buyer's journey is an organizational tool for thinking about how consumers enter and exit the marketplace.
Consumers start in the discovery stage: they have a problem or a need, and they're researching to find a solution.
For example, consumers might have a slow computer, a tax question, or no idea what to buy someone for Christmas.
They're turning to the Internet to answer their questions.
The journey progresses into consideration stage, where they start to weigh their options between different products and services.
In the decision stage, consumers know what they want to buy, and they set out to do precisely that.
But the vast majority of your traffic will come to your site during the discovery stage, or at least it should.
Create Content that Answers Very Specific Questions
When people type 'how do I and 'what's wrong with…* queries into a search engine, they want answers immediately.
They will click on whatever snippet seems to solve their specific problem.
While it may take time to answer every likely consumer question, content with clear goals will drive targeted consumer traffic to your site.
Make Your Site a Trusted Resource
Shopping is all about the experience.
But as an online vendor, it's harder to offer friendly customer service and in-store experiences.
Instead, you have to make yourself easy for consumers to rely on. That starts with a good impression during the discovery stage.
The best way to do it is with clear, informational blog posts that filled with promotional content or hard sells.
Business blogs should help consumers at every step of the buyer's journey.
Content Analysis
Did you know that analyzing your content is a key component of inbound marketing tactics?
It's not enough to simply create content, promote it, and hope it sticks.
To be effective, it's vital that your content strategy is actually working.
This means that it's generating the desired traffic, engagement, clicks, or views to progress your digital marketing goals.
Testing, analyzing, and measuring your content allows you to continue doing what's working…and modify what isn't.
Testing Your Content Marketing Results
The good news is, measuring your content's performance doesn't have to be a technical task.
In fact, you can simply use your Google Analytics for your website and blog content and the native, built-in analytics tool from the given marketing platform (i.e., Facebook Insights) to get all the data you need.
Then, ask yourself these series of questions to easily analyze your content marketing efforts:
What keywords or hashtags are people using to find my content?
What is the number of visits from my post?
How long are people remaining on my page when visiting?
Which content type (i.e., blog post, video, infographic, live video) are people engaging with the most? In other words, which type drives the most shares, comments, and likes?
Which content type drives the most engagement on social media?
Which content topic(s) does my audience resonate with the most – on social media and website/blog content?
How many inbound links did my content generate?
How many leads did my content generate?
With these questions, you'll gain a better glimpse of how effective your inbound marketing tactics are.
Use it to guide your efforts in producing quality content your audience loves.
With consistency, you'll create the perfect content formula that drives results and ultimately improves your bottom-line.
Don't Use Black Hat
Black hat means shoddy practice in writing content.
Don't be sneaky and try to get ahead by putting too many keywords in your pieces. If the reading doesn't flow in your post, it won't seem reputable.
Thankfully, searches are much more easily directed these days to relevant material. Don't feel the need to stuff your content full of the same words throughout.
And know this: if the search engines suspect you of keyword stuffing, they will send you, your site and your content down the ranks.
Advantage Headings
Headings are designations in your content that are powerful places for web-crawlers to look for you for the topics you are promoting.
Using titles and subheadings to place relevant keywords strategically is smart because it makes your content very readable and allows your readers to spend minimal time perusing your content when in a hurry.
But they are also crucial because the bots pay special attention to them too.
So, if it's organic, use essential words that convey the subject of your piece here and "front load" them (place them close to first)!
The Genius of Inbound Marketing Tactics
You're not interrupting anyone — people actually are giving you their permission to communicate with them, whether by reading your blog, signing up to your email list or following you on social media.
You're no longer a side note or an unwanted presence. Instead, you are the story and the one offering the information people are looking for online.
Also, you're now the owner of your audience.
You're not renting ad space on someone else's social media platform or website.
You own your blog, your online real estate. Your email list is your own.
Inbound marketing tactics have a higher conversion rate compared to outbound marketing, simply because your leads came to you and showed interest in getting info from you.
Also, inbound marketing tactics will spare you the costs of an expensive advertising campaign.
For more tools and strategies to become consumer's first choice during the consideration and decision stages, please subscribe to our newsletter and blog.