Posted by:

Josh Astete
Comments:

0
Post Date:
October 1, 2019
---
How HVAC Live Chat Systems Help Increase Conversions & More
Josh Astete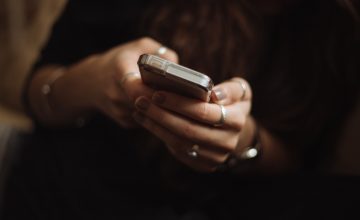 Like it or hate it, whether it's scrolling through social media, texting, checking email, or purchasing online, today's society is "always on." More and more, consumers are demanding the companies they patronize to be part of their lifestyle too. Based on Inc.com, a 2016 survey shows that 51% of customers say a company needs to be available 24/7 — and not just "on," but actively engaged and prepared to answer inquiries from shoppers and customers that are online. For the HVAC industry, that means looking into an HVAC live chat system and taking the extra steps to produce the kind of personalized shopping experience that customers desire. In terms of customer service, live internet conversation has taken the lead, outpacing email, telephone, and social media in its own popularity with consumers. An HVAC live chat system can serve as a service that enables customers who are surfing an HVAC site to begin a real-time conversation with a representative from that company, getting an immediate response without needing to pick up the telephone. It also allows an HVAC company to acquire leads by asking a name and email address to initiate the HVAC live chat system feature. Although not all HVAC companies provide HVAC live chat systems on their sites, some builders are saying it's becoming less of a nicety and much more of a necessity.
Turning More of Your HVAC Leads into Sales
In the Plumbing & HVAC Industry, on average only about 5-10% of your website visitors convert to prospects. Meaning that 90%+ of the folks that got to your website leave without ever calling you. Live Chat is proven to increase the speed of communication from your HVAC company to potential customers by roughly 30-40%. Most HVAC live chat systems are manned by agents overseas  who are trained with a single goal in your mind. And that's to get you leads and customers. We've worked with HVAC live chat systems for a lot of our clients over the years and analyzed quite a few different alternatives.  When a chat lead expresses curiosity, the HVAC live chat system will associate with this client via telephone & then put them into your staff ready to roll up. This results in a better / more engaging chat experience for your customers, more HVCA leads in the traffic already hitting your website & much better conversion of those leads into reserved service calls.
Other Uses of a an HVAC Live Chat System
While the apparent use for an HVAC live chat system is to generate new prospects, it can also prove useful for other regular conversations and ongoing customer maintenance: asking for an invoice, asking for information, expressing a complaint, and the list continues. Live chat may also be used to intervene with unsatisfied customers.
But if you aren't yet one of the growing number of contracting and HVAC businesses using a live chat service, today could be the time to do so. The goal of live chat is straightforward: it is a way to professionally engage a prospective customer who visits a business website, just like you would answer a telephone call made to the brick and mortar enterprise. All it requires is the right approach to get people to begin and to get people engaging.
Even though the live chat pop-up box may seem intrusive, it's just a different way of building rapport and developing a connection with an HVAC lead until the prospect decides to go away. No personal information is taken until the visitor decides he or she would love to explore the business further. If the client does leave, the system describes them as a returning seeker, which may help spark a dialogue.