Posted by:

Josh Astete
Comments:

0
Post Date:
July 24, 2019
---
Our Top Tips on How to Gain Followers on Social Media
Josh Astete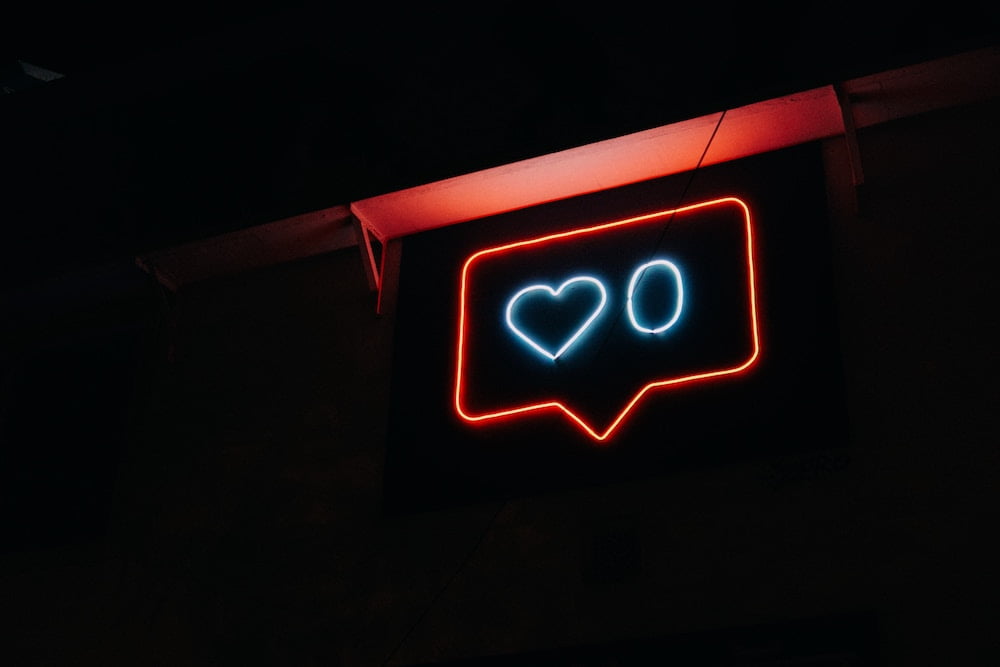 How to Build a Social Media Following and Grow Your Business
Social media is a great way to market your small, medium or even large sized business. It's free of charge and you can easily target your audience with content you know they will enjoy. Few other marketing channels can state such claims, but as any social media guru will tell you, there's no point wasting time and energy distributing content if you don't have a captive audience to present your content.
Increasing your social media followers should always be front of mind when handling your social media accounts. Why? Because a massive audience leads to increased brand recognition, improved customer loyalty and more chances to convert followers into customers.
On the flip side, a stagnant following will leave you trailing in the aftermath of your opponents and losing out on valuable advertising opportunities. You know you do it too, you immediately judge a business by two things: Reviews and number of followers on social media.
Whether you're just starting out with your social media efforts or you have been trying for a while and have become frustrated with the lack of followers and engagement, below are some of our favorite tips on how to gain followers on social media.
Does Number of Followers Really Matter?
If you ask 10 people if the number of followers on social media matter, you could get 10 different answers. But the truth is, follower counts tell a story about the strength of your brand. Followers equal trust and an increased sense of trust can lead to greater success.
Healthy follower counts create positive social proof for your brand. People are more inclined to follow accounts which have a great amount of followers. Plus, it is important to note that even the networks themselves reward you for your follower count: Instagram, for instance, allows you to set "swipe up" hyperlinks into your Stories once you reach 10,000 followers.
So not only are those follower counts affecting follow-back behavior and features, they're impacting the way your social media presence is perceived.
So long story short, your follower count matters.
Whether you're just starting out with your social media efforts or you have been trying for a while and have become frustrated with the lack of followers and engagement, below are some of our favorite tips on how to gain followers on social media.
Top Tips on How to Gain Followers on Social Media
Fill Out All Profile Options
People are more inclined to follow you back or engage with your account if:
The account looks real. This includes a profile image that isn't just the default, and a custom header image.
The profile has a useful description telling them exactly what your brand is about.
The profiles has a well defined feed of useful and engaging content.
For the most part, brands and businesses will have these components covered. If you're a new company just getting started or an individual looking to jump into a new social platform, be sure to check these boxes with your own profile prior to hitting it hard on gaining followers.
Hashtags, Hashtags, Hashtags
If you are asking yourself, "how to build a social media following," hashtags are a great place to start. Hashtags are essential to getting your content in front of a wide network of people. Do the math, the more people who view your content, the more people who have a chance to follow you. Expanding your reach as far as possible is key to pumping up those follower numbers.
To take advantage of the tip, pick and choose from high-volume hashtags. Tools such as Hashtagify will reveal the popularity of certain hashtags across platforms such as Instagram and Twitter.
On Instagram, you are able to use up to 30 hashtags per post as well as ten hashtags per Story. Take full advantage of these allowances.
Pro-Tip: Add hashtags into the very first comment of the Instagram post in order to keep the actual caption clean and concise.
Take Advantage of Instagram Stories
500 million people around the world use Instagram Stories on a daily basis. That statistic alone rests our case.
Pro-Tip: Use hashtags, geo-locations, and @-mentions to surface your Stories further.
Engage with Others
If you don't have time to sit down and do so on a daily basis, try to do the bare minimum and engage with your followers 2 to 3 times a week.
If someone responds to your post, react to their comment or reply. When a follower sends you a message, try to respond to them since this could be somebody who is considering using your product or service. The rule of thumb is to reply within 24 hours at the maximum.
Be Persistent, Not Flaky
One of the worst errors small businesses make in regards to their social media posting frequency is posting too sporadically. This habit can make you appear flaky or not as interested in growing your brand.
To be able to attract followers in the first place, people need to find that your account is active and also to retain followers, you have to provide your audience with interesting and informative information on a regular basis.
There are many sites and tools which enable you to schedule posts beforehand so you don't have to worry about remembering to send out your posts every day. Our two favorite platforms are Buffer and Hootsuite.
Tag, You're It
Tag other pages, users and places in your articles. This raises the likelihood of different people seeing you, page owners engaging with you and it's also a fantastic way to gain followers in case you are attending an event.
Contact & Engage With Influencers
Establish the influencers in your industry. You can do this by searching the platforms or working with a tool such as Buzzsumo. Then you will want to share their articles, tag or mention them, and comment on their content. As you work to build relationships, they are more likely to talk about your content with their followers — which will lead to you gaining more followers as well.
Add Social Buttons to ALL Blog Posts
Be sure to incorporate social share buttons on each and every blog post, not just on your sidebar. There are plenty of WordPress plugins that will help you easily add this functionality to your content. On BestSEO.net, we use "Simple Social Icons."
Post a Mix of Content
You always want to make sure you are posting your own content first, but by also posting content from others and tagging them in you post, you will increase your reach as well as likelihood of gaining followers.
Send a "Follow Us" Email
Every once in a while (don't over do it), send a note to your email subscribers asking them to give you a follow on your social media channels. There is a high likelihood that if they have subscribed to you email list, they are interested in receiving more content from you. Thus, making a social follow an easy ask.
Go Forth and Grow Your Social Media Accounts
Managing a portfolio of social media accounts can be tedious and it can be tough to remain competitive with larger brands who have large teams of marketers supporting them. Not to mention a large budget that comes along with it. Now that you have learned how to gain followers on social media, it's time to put the tips to the test. Stay dedicated to practicing the techniques mentioned previously and you will soon start reaping the benefits of your new social networking and growth strategy.