Posted by:

Josh Astete
Comments:

0
Post Date:
October 24, 2019
---
What Makes an Awesome HVAC Website Design
Josh Astete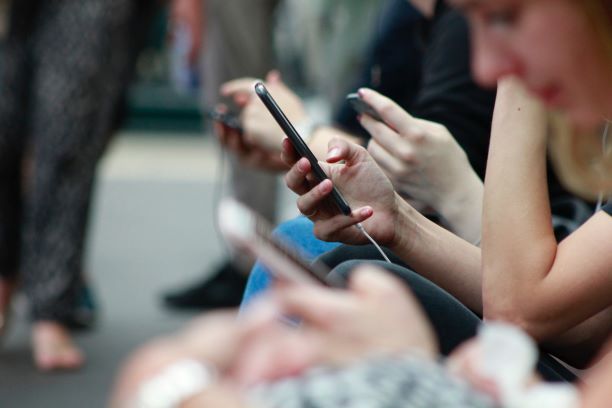 Owning a website is a must if you're an owner of an HVAC business. But having a website isn't enough. Learning what makes awesome HVAC websites and what makes your HVAC website convert your traffic into prospects is even more important. After working with dozens of different HVAC companies throughout the years, we've learned what makes awesome HVAC websites and the type of HVAC website design that converts. Below are a couple things that our website should incorporate for it to meet the needs of today's consumers and to be successful today and in the near future.
Focus on a Mobile-First Experience
The popularity in use of mobile devices over the past couple of years has ballooned. After looking at several metrics of our HVAC websites, we've noticed that mobile traffic is responsible for up to 80% of the traffic coming for one of our clients. Although many HVAC websites are designed with a desktop-first in mind, one thing that we've stressed for our customers when it comes to creating awesome HVAC websites is to focus on a mobile-first approach for potential HVAC customers. For a mobile-first approach to be successful, you need to have an easy-to-find navigation, the text must be big enough to read and click, and it ought to have a click-to-call button. Ensure that your site is built with a mobile-first experience in mind, or you might be missing out on a large pool of potential prospects.
Provide a Stream of Informative Content
The ideal HVAC websites supply their consumer and potential consumers with all the right info that they need to make the best decision for the type of product or service which they need. Creating a mix of articles, FAQs and reviews from other customers and sources can give your consumer the info which they need while they're trying to find the right business to contact for heating and cooling services. If you stand out as the go-to resource in your area for the questions which they're looking to have answered, you're more likely to have a higher chance at having a potential customer convert than if you didn't. However, creating a few blog posts in one fell swoop isn't enough. You want to constantly create and upload content to keep your site fresh in the eyes of search engines.
Make Your Contact Information Visible
Making your contact number visible in the header as part of your HVAC website design will help customers more easily get in touch with you at a moment's notice. By placing your phone-number towards the top of your HVAC website, your placing it on top of mind for your customers and showing them that you're ready to answer whatever may come your way.
Remove Unneeded Form Fields from Your Forms
Don't give readers another reason to leave your site. Make your HVAC website simple to get around and to get in touch with your business. You want your forms to be quick and easy to complete. Do not swamp your visitors with more information than what's required to have them convert on your site.
Showcase Your Awards and Reviews
Show your value to your potential customers by showing them what previous customers have thought of you and the services that you've provided them. Customers trust opinions from other reviewers just as much as the opinions from their friends and family. Fantastic reviews highlight the advantages that your business can provide them that others may be unable to. Just like many things on the internet though, reviews also have a digital shelf-life, so you need constantly find ways to generate ongoing reviews to your site. Awards, badges and industry certifications are also great ways to show your authority within your local HVAC industry.
Put in a Chatbot
Look into adding a chatbot on your HVAC website. Chatbots can help you save in customer service costs, and give your customers a better customer experience for the easier questions that don't require complicated answers and a more human touch to the communication.
Add Movies to Add Transparency to Your Organization
Make your business clear. Allow the user view your technicians and control staff. All things considered; these are those who are going to be coming for their residence for their support requirements. Produce video sites. The choices are endless.
Let consumers see your business at a more human level. By having videos of your HVAC website, you're able to show your customers the technicians and staff which will be visiting their homes. You could also show them what each of your HVAC services entails so they can have an ideas about what to expect when your business serves their home.
Make Your Calls-to-Action Buttons Stand Out
Color things; it will help draw attention to desirable actions. You wish to create your contact and buttons kinds pop out of the page and stick out from the consumer.
Have your call-to-action buttons stand out so that they're easier to find and convert. By having your buttons and call-to-actions stand out, you're drawing the viewer from the content on your site to what you want them to eventually do—which is to convert.
Make the Banner Your Initial CTA
Once people land on your site, they'll estimate it in 0.5 minutes . The banner is the initial chance to demonstrate the client significant messaging. This messaging should signify what. The banner ad is the first big section that the visitor sees use this to your benefit.
Like first impressions of another person, you don't have long in the digital world to make a solid first impression to your potential customers. Oftentimes, a potential customer visiting your site will only view it for a couple of seconds before they leave. If you're HVAC website is designed to where the banner is the first thing that your viewer sees, you want your viewer to quickly see what your HVAC business stands for, show them how important they are to you and have them easily convert on your site.
Skip the Tacky Imagery
Pictures play a significant part in the feel and look of your website. The better the imager on your HVAC website, the more likely that visitors like me and you are likely to view them. If they don't stand out and accurately portray what your brand stands for, then how the viewer sees your HVAC business could be negatively impacted. Using the right pictures on your HVAC website in order to connect to you're your consumer and to cast your business in the most impressionable light that you can.
Have an SSL Installed on Your Site
Give potential customers a feeling of safety by obtaining an SSL certification. One of the last things you want your customers to do is to run away from your site without ever having seen it. Without an SSL installed on your site, any potential customer to your site could be turned away without knowing who you are or what services you offer.
Add Visuals to Split Up Content Hefty Areas
Too much content can be a bad thing if it's not visually broken up on your site. Add visual elements to your content so you can make the content more digestible for the readers on your site. This is especially helpful for pages that are high in word count. Using white space can also help divide the content on your webpage into digestible chunks and give your text space to "breathe" easier to sink in for readers that visit your HVAC website.
Showcase Your Offers & Specials
People today like making every penny and dollar count. If your business likes to run promotions and specials, make sure to push them on your own homepage. Pushing the right specials can help drive customers to get in touch with your business—customers which you may have not have had otherwise.