Posted by:

Josh Astete
Comments:

0
Post Date:
October 25, 2019
---
HVAC Direct Mail Dos and Don'ts
Josh Astete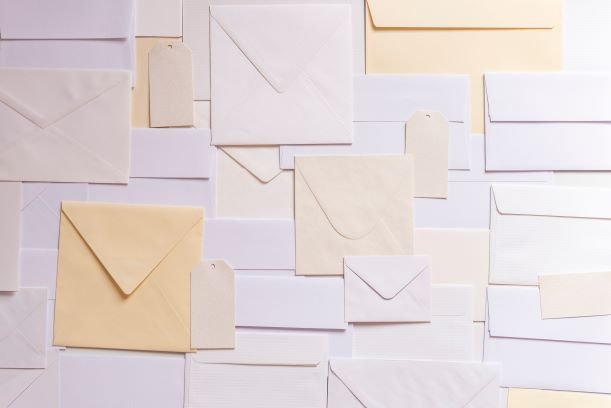 Although it seems like digital media is about to completely take over traditional forms of marketing for HVAC companies, we've found that HVAC direct mail campaigns can still work and work effectively and profitably for many HVAC companies. HVAC direct mail campaigns might even be the most profitable campaigns that you run if the market in your area is still ripe for it.
If ran optimally, the price, immediate feedback and control of an HVAC direct mail campaign can be hard to match and yield a great return for a market like HVAC—where margins are high. However, the issue is that many companies use don't use HVAC direct mail campaigns properly—which leads to failed campaigns and eventual waste. In our years of looking behind the curtain and seeing how HVAC direct mail campaigns have been ran at several HVAC companies, we've seen ample amounts of money being thrown away for nothing. Below are a couple of things to not do when you're running your next HVAC direct mail campaign.
Do Send Your Mail to the Correct List
Make sure your lists are segmented and that you send your list to the right group of audience. Too often we've seen HVAC direct mail campaigns that are the equivalent of e-mail blasts. If your promotion is an HVAC tune-up but you've sent a mass-mailer to everyone that has and hasn't had a tune-up completed within the past couple of minutes you're doing it wrong. You're wasting money and potentially driving a customer away with physical spam. Instead, break your mailing lists out by who has and hasn't bought what type of service and by who is located within your service area. The more targeted your mailing lists are, the more money you will save and the more effective your HVAC direct mail campaigns will be.
Do Stand Out and Send the Right Message
When it comes to non-digital marketing campaigns, you should treat your competitor analysis of billboards and physical mailers like how you would your competitor keyword research. Grab a list of the companies in your area and compare the mailers that they're sending out. Look at the messaging behind the mailers. Pay attention to what's different and what's similar between their offerings and their messaging. Next, see how your promotions line up with your competitors, with the season and find out how you can make your messaging unique but uniquely and consistently yours.
Don't Let Your HVAC Direct Mail Get Lost in Junk
Along with having your messaging standout, make sure that your mailers stand out and aren't lost in the shuffle of other junk which your customers may be receiving. First impressions are everything when it comes to HVAC direct mailers, and the last thing you would want is for your mailer to get tossed before it has a chance to get its messaging across.
Don't Just Be About Sales and Promotions
Have you ever had that friend that seems to only call or message you when they need something? Don't be that friend and don't be that HVAC company. From what we've seen, HVAC direct mailers that aren't as sales influenced can perform just as well as non-sales influenced mailers. Sometimes all you need to do is thank your customers, check in on them, remind them of up-and-coming appointments or wish them a Happy Holiday. Showing that you care about them beyond dollars and cents can go along way for your business and your HVAC direct mail campaigns.
Do Test Your Promotions
It's hard to know what types of promotions and messaging work and don't if you don't test them out. Test out different messages and promotions to a smaller segment before sending them out to see how your customers will respond. Even if there's an incremental percentage in response to one type of messaging versus another, that small percentage increase can yield a return of tens of thousands of dollars or more when it gets sent out to a larger mailing list.
Do Watch How Visually Clean Your Mailers Are
Ever go to a house that seems overly decorated and feels like it's overdone? Almost to the point where you want to turn around, walk out the door and run from it? For us, a mailer that's over-baked and overdone makes us feel the exact same way and can be a huge turnoff. Keep your HVAC direct mails visually clean and clutter-free. Let go of the extra logos, the promotions that don't matter, and any extra visuals that take away from the messaging that you want to convey.
Do Center Your Message Around Your Customers
How many times have you been in a conversation with someone where it felt like most of the conversation revolved around them? Don't be that person in your direct mailers. Look at how many times you've used the word 'you' versus how many times you've used the word 'we'. If your mailer looks like it speaks more about your business and your business accomplishments rather than what your consumer wants, then you need to retailer your messaging so that it no longer feels like a one-way conversation that centered around you.
Do Have a Defined Call-to-Action
If you're attracted to someone, why go through a full conversation and build-up without ever asking them out? When it comes to HVAC direct mailers, you need to make your intentions clear and ask your customer out. Be firm and let them know that they should get in touch with you but do it with grace and respect. Don't expect your customer to read your mind and understand the intentions of your mailer.
Follow Up with Your List
So, you've crafted the perfect set of mailers for the perfect set of lists. You get budgets approved, you send out your lists and start to get a flurry of phone calls in because of the direct mailers. Some of the calls from the list turn into sales but some don't. For the ones that don't, don't quit on them! Follow up with them to see if they still need an HVAC service. Many of those calls eventually do turn into actual sales. Don't let your previous efforts from your HVAC direct mail campaign go to waste.