Posted by:

Josh Astete
Comments:

0
Post Date:
October 28, 2019
---
Best Lead Generation Websites for Contractors in the HVAC Industry
Josh Astete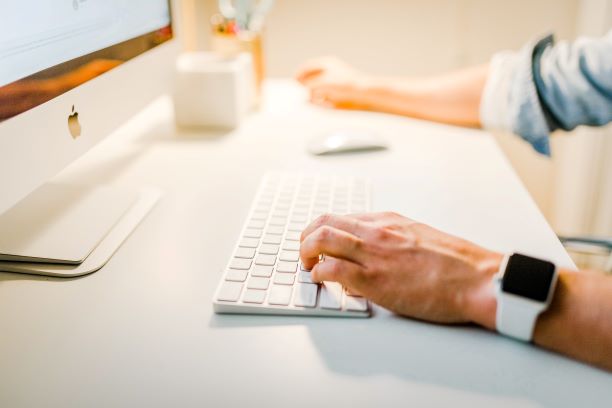 If HVAC leads fell out of the sky, that would be every HVAC contractor and HVAC business's dream. But the nature of it is that it generally is not that simple. For HVAC contractors, obtaining new leads generally involves lots of time and effort. However, like most facets of anything, there are some things may make your life simpler when it comes to getting more HVAC leads. Of the many ways you can increase your HVAC leads, today we will discuss the best lead generation websites for contractors in the HVAC industry and what they can do for your bottom line. It might take a while to become listed on the following lead generation websites, but should you wish for more leads and sales, you must have your HVAC business listed wherever your potential clients are searching. The following are the best lead generation websites for contractors in the HVAC industry and will help you drive more traffic to your business.
The Best Lead Generation Websites for Contractors in the HVAC Industry
We are going to split the websites in our article into two distinct categories. To start off with, we will look at websites which people visit for the intent of hiring a contractor. The experience of booking an HVAC contractor on these sites is set up in a way that's similar to how you would visit Amazon to search and buy a product.
Houzz
Houzz is now a very popular website for those searching for remodeling for your home. In addition to that, it's also a place for seeking contractors who specifically aid in housing work–like HVAC services. Houzz gives you the option of creating a free profile for your HVAC company. Once you have the profile set up, you are then able to showcase your own work on the website. Over 1.5 million specialists have their profiles on Houzz. If you are not listed on Houzz, then it is very likely that other business that are going after your consumer base likely are.
Angie's List
You have probably seen the TV advertisements for Angie's List at one point or another. With a large advertising budget, Angie's List has attracted a large number of users and visitors to their site within a short period of time. This website has more than 5 million users. On the website you're able to enroll your business and maintain your business profile at no cost. Angie's List averages roughly 2.1 million visits monthly.
Home Advisor
You are able to create a Home Advisor Pro accounts at no cost and unlock the possibility of another massive market where homeowners find contractors according to their own zip-code. Home Advisor averages roughly 2.7 million visits each month.
BuildZoom
While less popular than the websites which we previously covered, BuildZoom is just another website designed particularly to help individuals connect with their ideal HVAC contractors and HVAC businesses. This is done by simply browsing local HVAC contractors or searching with a keyword phrase. Like the other sites, your account can be freely created and used to generate business. The website averages around 286,000 visits each month.
Porch
Porch's business model is somewhat different compared to the other websites we've covered. As an HVAC contractor and HVAC BUSINESS, YOU have the choice to pay a membership fee for the site or pay for leads as you get them. To bring you with the very best customers possible for your company, Porch gives control over certain parameters so you can be matched with your ideal customer. The website averages approximately 708,000 visits a month
Other Sites Which Can Be Used for Generating Leads
The next set of websites serve more than just the housing renovation market but are open to all different types of business. The following sites can and should be used for generating leads but should also be set up since they help with your SEO as well. Given the amount of visitors that go through the following sites a monthly basis, you cannot afford not have your HVAC business posted up on these websites.
Yelp
The majority typically consider Yelp when they are looking for restaurant reviews. However, it is also exceptional for lead generation if you are a smaller HVAC business or HVAC contractor. Creating or taking ownership over your profile is totally free, so if you don't have control over your Yelp listing, you should have that as a must-do as soon as possible.
Bing Places
Google is unmistakably the world leader when it comes to search and search engines. However, Bing still produces enormous amounts of visitors and its small business listings are a free and effortless method to get your HVAC business in front of clients when they're searching local providers on Bing. There is a high chance that other HVAC contractors and HVAC businesses are not devoting much time establishing a firm grounding on Bing, so make an effort to create and optimize your Bing Places profile.
Google My Business
If you have ever wondered why your HVAC business does not appear in Google maps once you do an internet search for local HVAC terms, it is probably because you have never created and optimized your Google My Business account. It is absolutely free to create. Once you have it set up you want to ensure that you fill everything out fully and correctly. Make sure to include a lot of top-quality pictures of your own work to showcase precisely how great you and your staff are at what you do.
Facebook
Facebook is worth creating and running only because of the sheer recognition alone. As soon as you've got your own free account setup you can invite customers to discuss your business within the platform and use the power of word-of-mouth to increase your local consumer base.
Yahoo
With almost a billion users a month, Yahoo's local listings provides tons of value. Having your business listed as a citation on Yahoo alone is worth the effort in setting up. Be wary of the Yext upgrades though. We love Yext, but if you don't need Yext, then the Yext ads are something you can completely ignore.
After Getting Set Up on the Best Lead Generation Websites for Contractors
As soon as you've created your profiles you are going to want to do what you can to monitor where your prospects are coming from to determine which of the listings would be the very best lead generation website for your HVAC business. As soon as you've got a sense of which websites are creating the best prospects you will want to push for reviews to build some trust within the local and online world for your company. If you want to learn more about the best lead generation websites for contractors in the HVAC industry, feel free to call us or send us a message and will gladly help you take your HVAC business where it deserves to go.